Military Families Stressed by Sequestration and Downsizing
Military service members are saving more, but they're still reporting health-related concerns over finances.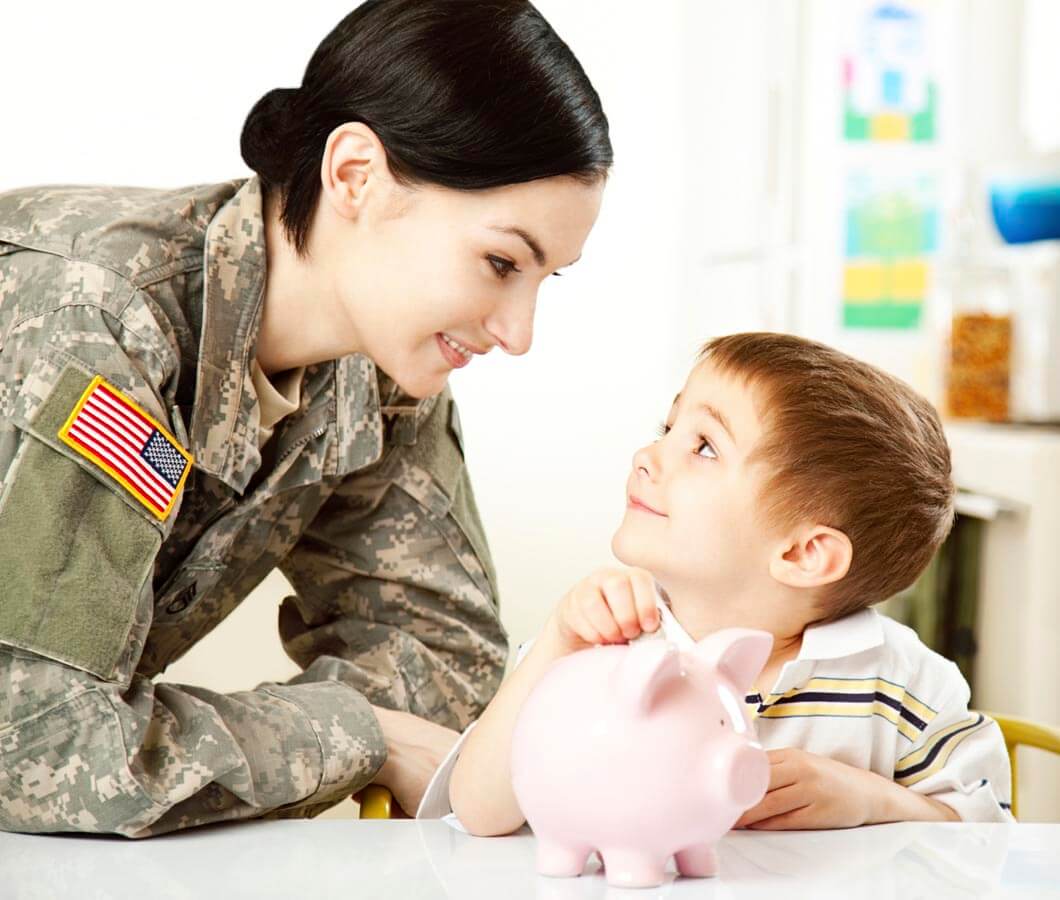 A large portion, 76 percent, of middle-class military families ("senior NCOs and commissioned officers in pay grades E-6 and above with household incomes of at least $50,000"), reported that a person in their family has suffered from "one or more mental or physical health-related issues commonly associated with financial worries."
That's according to The First Command Financial Behaviors Index. In addition, 89 percent said they "feel extremely or very anxious about sequestration" compared to 71 percent who aren't very worried about it. Some of the health issues reported by those who are worried include:
Hard time sleeping
Poor diet
Escalation of habitual activities – smoking, drug and alcohol usage
Not as much energy
More arguments in relationships
Upsurge of depression
"The military budget cuts associated with sequestration and defense downsizing are creating new financial stresses for servicemembers and their families," said Scott Spiker, CEO of First Command Financial Services, Inc. "Roughly seven out of ten career military families say they are feeling anxious about sequestration and almost half say they feel extremely or very financially affected by anticipated cuts to defense spending."
Some good news
The same report also revealed a silver lining – those trepidations over sequestration and defense cuts spurred middle-class military members to save more money in the first quarter of 2014. Short-term savings came in at an average of $1,080 per month, rising 18 percent from 2013, and retirement and longer-term saving increased 11 percent at $2,374.
Working with an expert
It's noted in the Index that military members who use financial advisors feel more secure. Fifty-one percent report feeling "very" or "extremely" secure. Only 45 percent of those who take care of their finances on their own feel the same way.
Gary Herman, president of Consolidated Credit, believes working with the right experts on financial issues is smart. "The financial world can be daunting," remarks Herman. "It can also be incredibly confusing because of all the rules and various opinions associated with saving money or, on the opposite side of the spectrum, paying off credit card debt. When you have an expert on your side it makes things much easier to understand, thus promoting a more efficient process to save money or again, pay off debt."
Choosing the right expert
If you need help becoming a better money manager or want to build a more effective budget, don't hesitate to contact a certified credit counselor at Consolidated Credit. They will provide you with a free budget analysis and give you the proper advice for your personal financial situation.