Millennials and Emergencies
Guess which age group has the most money saved for troubling times?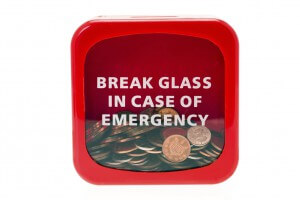 The headline on the latest research from Bankrate was disturbing: "Only Half of Americans Have More Emergency Savings than Credit Card Debt."
The financial research firm polled more than 1,000 adults of all ages and learned 48 percent owe more on their credit cards than they have readily available in the bank.
"The percentage stands the same as in 2011, reflecting zero progress over a time when the stock market surged and unemployment plummeted," Bankrate fretted.
Still, there was good news among the gloominess: Millennials are the age group most likely to buck this trend.
"Contrary to society's perception of millennials and their financial characteristics, millennials have learned from their parents' mistakes and are more cautious when it comes to saving for that rainy day," says Greg McBride, Bankrate's chief financial analyst.
Consolidated Credit has previously reported that 63 percent of millennials "don't have a credit card and don't want one" – almost twice the number of adults over 30. Consolidated Credit president Gary Herman says millennials may change how future generations view credit card debt.
"When millennials raise the next generation, they might teach their children to respect the power of credit cards," Herman says. "Of course, any attitude can go too far: We don't want to see entire generations to fear credit."
Without a credit history, you don't have a credit score, and as Herman has said before, "not having a credit score will present some challenges when you apply for a mortgage." A poor credit history can also make your car insurance more expensive.
If you have too much credit card debt – or if you don't have enough credit history – Consolidated Credit can help you achieve your financial goals. It doesn't matter what generation you're in, just call one of our certified credit counselors at 1-888-294-3130 or complete an online application to request a confidential debt and budget analysis.