Millennials Take the Lead on Retirement Planning
The Great Recession taught America's youngest consumers some great lessons.
Each week, Consolidated Credit searches for financial research that can help you deal with your debt and budget. This week…
The interesting study
The investment specialists at ThinkAdvisor have released a report that summarizes some interesting findings about Millennials and their retirement plans from two separate studies. The first – the BlackRock 2014 Global Investor Pulse Survey – compares Millennials to their older counterparts in the Baby Boomer and Gen X generations. The second – the 15th Annual Transamerica Retirement Study – goes in-depth on Millennials' perceptions about their retirement prospects.
The big result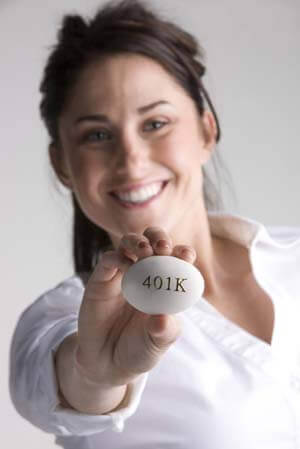 Millennials are taking steps earlier and more aggressively to prepare for their retirement. As a result, they are paying more attention to saving, saving more money and start to invest earlier than their predecessors in Gen X and the Boomers. If this trend continues, Millennials will be the most prepared generation headed into retirement in recent American history.
The fascinating details
One of the headline results of the two studies: Roughly 70 percent of Millennials are saving for retirement already and they started saving at a median age of 22. Considering some Gen Xers are hitting 40 and still have nothing saved, this is phenomenal progress for American's youngest financial trendsetters.
Other results support this idea as well:
57% of Millennials feel "in control" of their future and their retirement
56% are monitoring their investments monthly, spending an average of 7 hours every month focused on these important assets.
69% believe a 401(k) is an effective retirement savings tool and 76% list retirement benefits as a key factor in assessing new employment opportunities.
On average, Millennials devote 22% of their take-home income to saving. That doesn't even include the additional 18% they're putting towards investments.
60% of Millennials plan to retire by age 65 – with 34% aiming to do it even earlier.
Possible even more impressive is that Millennials aren't depending on anyone – or any government program – to help them achieve their relatively ambitious retirement goals. About four out of five Millennials believe Social Security will dry up completely before they retire. As a result, roughly two thirds believe their retirement will be mostly self-funded.
What you can do
"Millennials learned some tough financial lessons during the Great Recession," says Gary Herman, President of Consolidated Credit. "From struggling to find secure employment right out of college with high levels of student debt to pay back, to watching their parents lose almost all of their retirement assets, Millennials have learned they need to be proactive if they want to prevent disaster and reach their goals."
No matter which generation you're from or how long you have before you reach retirement, being proactive and planning to do it by yourself is almost always going to be a good path to take. It's essentially hoping for the best, but planning for the worst. That way, if you get things like Social Security or even the rare pension plan that still offered, that money adds to the foundation you already have in place to support yourself.
The following tips can help you ensure a successful retirement:
Talk to a financial advisor to assess your current savings and investments.
Work with them to see how aggressive you need to be about saving and investing now.
Don't rely on government programs and outside sources of retirement income – plan to support yourself on your own accounts and investments.
Make sure you have the right retirement accounts open, such as a 401(k) or IRA, and contribute to them every month.
Supplement savings with investments.
If you get into trouble with debt, don't use retirement assets to regain control – use debt consolidation or go through credit counseling to find a better way to get back on track.