More Bad News for College Students
This week, two reports showed just how expensive college has become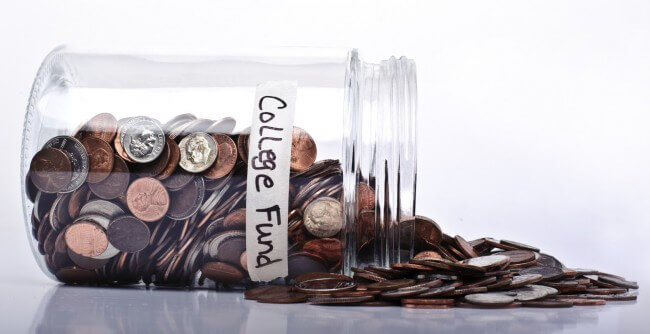 The days of the college students calling Mom and Dad for more money might be over. As tuition skyrockets, parents are expecting their children to pay more for their own education.
In a poll released Wednesday by investment firm Fidelity, parents plan to cover 64 percent of their children's college costs. That's actually up from 57 percent in 2012, but the key word is plan – because those parents also admit they aren't saving nearly enough.
When you consider just how much more expensive college is for this generation than generations past – see this infographic to understand just how much – it's no surprise parents are reeling. But are they so scared that they're ignoring the problem and hoping it goes away?
What the parents are planning
"Parents remain behind in their savings efforts and are on track to save just 28 percent of that goal," Fidelity reports. Even worse, only 57 percent of parents with teenagers "have talked to them about how the family will fund their education."
Worse still, 85 percent of parents expect their children to kick in an average of 35 percent toward their education, whether it's by working part-time or taking out student loans. But only 34 percent "have actually asked their kids to start setting aside savings."
What the students are thinking
A day after Fidelity's poll, Citizen Financial Group released its own. It confirmed Fidelity's grim news:  "94 percent of college students are concerned about rising college costs" and "71 percent of college students believe that the cost of college will impact their ability to buy a home."
More specifically, "While 83 percent of current students feel college is a worthwhile investment, 41 percent are concerned that investing in college will negatively impact their overall financial stability in the future."
Once again, however, the concern hasn't translated into action, because "only 55 percent of parents with college students and 63 percent of college students say they have a plan in place to manage the loans that they have taken on to help pay for school."
What parents and children can do
Interestingly, both studies reached the same conclusion: Parents and children need to study before going to college. Fidelity and Citizen Financial Group would love you to pay them for this knowledge, but much of it is available for free – from Consolidated Credit's Budgeting 101 for College Students section. You can also check out our infographic: Is the new student loan deal a better bet for you?