More Good News than Bad about Jobs
A slew of studies came out last week. Most were positive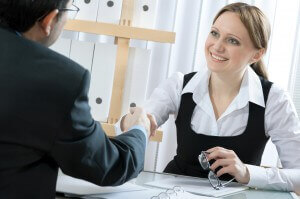 There's an old saying: If everyone else is employed and you're not, then the unemployment rate is still too high.
If you believe the experts and researchers, more Americans are getting jobs, and many of them are getting raises:
Unemployment claims for the week ending Aug. 2 totaled 289,000 – a drop of 14,000, says the federal Department of Labor. Looking back over the previous four weeks, the department concluded, "This is the lowest level for this average since February 25, 2006."
"Pay increase budgets at U.S. employers have improved slightly up to 3.0 percent in 2014 from 2.9 percent in 2013," says WorldAtWork, a nonprofit for HR professionals. "This continues a trend of mildly increasing budgets since the 2009 recession." You can see from the map which cities were over and under that average.
Then again, CNBC published this article last week, Forget claims drop, the jobs market still stinks.
"Current job creation is trending toward temporary positions that are part-time and on the lower end of the wage scale," the business network said, although it conceded, "July's report was a bit better in terms of quality, with full-time positions dominating."
Of course, these numbers and analysis mean little if you're not working. If you've been laid off and want a job, check out Consolidated Credit's report on How to Survive and Thrive Following a Layoff.