Saving for College Yet? Most Haven't
Are millennials debunking the stereotype that they're less financially savvy than their parents?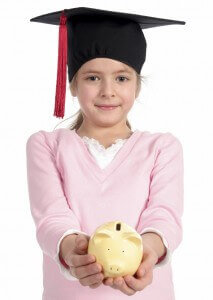 Against the backdrop that student loan debt hovers over $1 trillion and the class of 2014 graduated with an average debt of $33,000 – attaining a college degree is not cheap. As a result, there's a debate as to whether it is even worth going to college or not, but still most parents would like to see their children get some form of higher education. That's why it's so surprising to see that so many parents are completely unprepared because they haven't even started saving yet.
"A child's college education can be one of the biggest expenses for parents, so it is easy to feel overwhelmed," Joe Buhrmann, manager of financial security support at COUNTRY Financial says. "However, planning can help relieve a lot of the pressure. Knowing how much loan debt your child is willing to take on and how saving for college fits within your overall financial plan are key issues to consider, especially since borrowing money for retirement isn't an option."
Parents on the other hand, doubt that millennials will achieve better financial success than they did. Seventy-one percent don't think the younger generation will be better financially prepared and nearly 50 percent say it's impossible for millennials to be more successful.
Of course, the older generation always tends to doubt the financial savviness of the younger generation and believes they will be less financially responsible. Still, as parents go on doubting the next generations for success, millennials are intent on not following their parents' footsteps especially when it comes to having kids. They say financial security will be a significant factor in their decision to become parents.<
Statistics show it costs $245,000 to raise a child to 18 years. Yet, only 22 percent of the parents in the survey estimated something close to that amount. Low estimates have dire consequences for a consumer's overall financial outlook and may be one of the reasons many consumers haven't started preparing for their child's college education.
Consolidated Credit's education director April Lewis-Parks says in every aspect of life, having a plan in place almost always makes a process easier and that includes planning ahead for college and retirement.
"Considering the cost of college these days, having a plan can relieve a lot of the financial stress parents and children face," Parks says. "Too often students graduate college with staggering student loan debt that impacts or delays other aspects of their lives – like starting a family or buying a home. Whether parents plan to foot the bill or leave it to their children, having a financial plan in place is vital to avoiding forced and over borrowing."
To avoid problems with student loans, it is critical that you take steps now to make college affordable without having to sacrifice your retirement for example.
If you're struggling, check out Consolidated Credit's Debt Learning Center for helpful literature on how to cope with numerous situations that might impact your finances. And for parents, who plan on delaying retirement to save their kids from amassing student loan debt, start saving early and be sure to create a budget that includes saving for college. Also, check out the planning for retirement section and use this simple savings calculator to achieve both your short term and long term goals. To speak with a certified credit counselor dial 1-888-294-3130. Or, to find out how much debt you're in take a free Debt and Budget Analysis online.