New Protections for Prepaid Credit Cards
New CFPB rules protect cardholders against fraud and limit losses.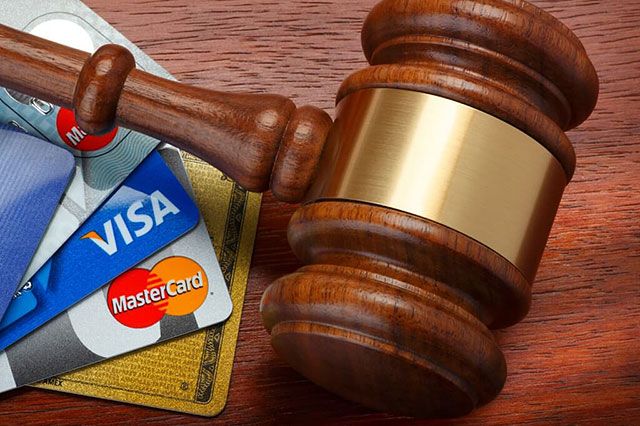 Prepaid credit cards have become extremely popular in recent years. They provide a nice alternative to debit and credit, where you can avoid overdraft fees as well as high interest charges. Now, the Consumer Financial Protection Bureau is making sure prepaid card users can enjoy the same financial protections offers by credit cards and bank accounts.
The new rules will take effect in October 2017. The rules cover more than just fraud, but that's the primary focus of the new regulations. Here's an easy overview of what these new rules will cover:
Fraud Protection. People who lose a prepaid credit card will have losses limited to $50, as long as the loss is reported within two days; this also applies for card theft.
Fee Disclosure. Card issuers must provide a short list that outlines a card's basic fees, along with a long form that details every fee you could potentially be charged as a whole.
New Overdraft Rules. While most card issuers do not apply overdraft fees, new rules may change that. Any card that goes negative by more than $10 will be considered credit, so it may be subject to additional fees and finances charges. Fees that can be charged will be capped next year.
These new rules will apply to any prepaid credit card. This includes reloadable prepaid cards, payroll cards, government benefit deposit cards, and even online prepaid accounts like PayPal and Google Wallet. Non-reloadable gift cards are not included.
In addition to establishing these new rules, the CFPB has created "Know Before You Owe" disclosures that consumers must be given whenever they open a new prepaid account. So if you apply for a new prepaid credit card, these disclosures should be part of the card agreement you receive after approval.
"Most people don't take the time to read card agreements before they start using a new account," says April Lewis-Parks, Financial Education Director for Consolidated Credit. "Whether it's a credit card or a prepaid card, take time to read the disclosures to make sure you fully understand the terms of use."
How prepaid credit cards can help you avoid holiday debt
As we head into the height of the holiday shopping season, many households will be at higher risk of taking on high-interest credit card debt. It's so common in fact that the result of taking on so much end-of-year debt has been dubbed a Holiday Debt Hangover.
"Prepaid credit cards can be a great alternative to the open credit lines of traditional credit cards if you want to avoid debt," Lewis-Parks explains. "You only have a set amount of money to spend, so it's easier to stay on budget and avoid things like impulse purchases in the store. You also avoid interest charges on holiday purchases so you save money, too."
If you've struggled with holiday debt year after year in spite of your best-laid budgeting plans, consider getting a prepaid credit card that you can load with the money you intend to spend during the holiday shopping season. Only use that card to ensure you spend only what you have without creating high-interest debt.
For more tips on how to save for the holidays, use Consolidated Credit's free Holiday Survival Guide to learn how to budget, shop and save effectively during the year's most expensive shopping season.