Online Holiday Shopping at Work
More bosses are letting employees shop behind their desks this season.
Each week, Consolidated Credit searches for unreported financial research that can help you deal with your debt and budget. This week…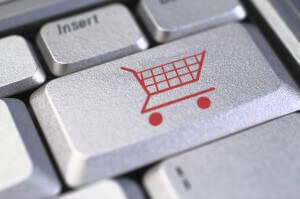 The interesting study
An employment staffing firm did something novel. They wanted to know about holiday shopping on company time but they didn't ask the employees or the bosses, they polled 2,400 chief information officers – the people who know what employees are doing online because that's part of their job.
The big result
Unrestricted access to the internet at work climbed 17 percentage points in the last two years.
The survey conducted by Robert Half Technology, found with each passing year more companies are allowing employees unfettered access to the internet during working hours. It may seem counterintuitive but they believe allowing workers to do the occasional errand at work may increase productivity.
"It's okay to get a little personal business done as long as you are still productive on the job," says John Reed, senior executive director of Robert Half Technology.
The fascinating details
This holiday season, 27 percent of companies will allow employees unmonitored access to the Internet this year.
Forty-two percent of companies will allow access to online shopping sites but will monitor employees' online activities.
Just two years ago, only 10 percent of companies gave their employees unrestricted access to shop behind their desks. That same year 55 percent permitted access but monitored for excessive use.
Reed says, "Employers recognize that some flexibility is needed to help workers successfully manage their time during the hectic holiday season. Allowing professionals to attend to the occasional personal errand at work, like holiday shopping, can make all the difference to them."
While more companies are allowing cyber shopping at work, many still don't – 30 percent of companies will be blocking access to online shopping sites entirely.
And for employees who plan on taking advantage of the liberty, Reed advises to limit browsing because, "It doesn't reflect well on any professional to be seen bargain-hunting rather than attending to business at hand."
What you can do
Take advantage of the opportunity, but don't abuse it.
Do your research prior to Black Friday and Cyber Monday. This will limit your activity to quick transactions or purchases only. Doing so will also keep you from overspending both your money and your time on the clock.
Use a credit card with a low limit as opposed to a debit card – especially considering all the data breaches this year. It's much easier to replace and recover monies from a credit card.
Be vigilant. Even if your company grants access, your online activities will be monitored.  And CIO's may not be the only ones watching. Cyber criminals could be lurking to steal your identity. Protect your data by employing these online safety tips:
Ensure that the websites you visit are secure and safe. You do not want to infect your company's network with viruses or malware. Here are some characteristics of a safe and secure site:
Secure sites start with https:// not just https://. The "s" means that you are shopping on a secure website.
Has a green or yellow padlock in the search bar.  This indicates that the information you input into your computer is encrypted or scrambled and cannot be intercepted by others.
Has an identity trust mark which signals that the business you are dealing with is legit.
Remain loyal to the brand websites that you already know and trust. If the company is unfamiliar, be sure to research its name and read the customer reviews.
For more tips on staying safe as you shop online, check out this infographic. To make it through the holidays without overspending, our Holiday Survival Guide has plenty of tips to guide you through the season. You may also choose to speak with a certified credit counselor at . Or, to find out how much debt you're in, request a free Debt and Budget Analysis online.