How do you like your credit card statements?
Each week, Consolidated Credit searches for financial research that can help you deal with your debt and budget. This week…
The interesting study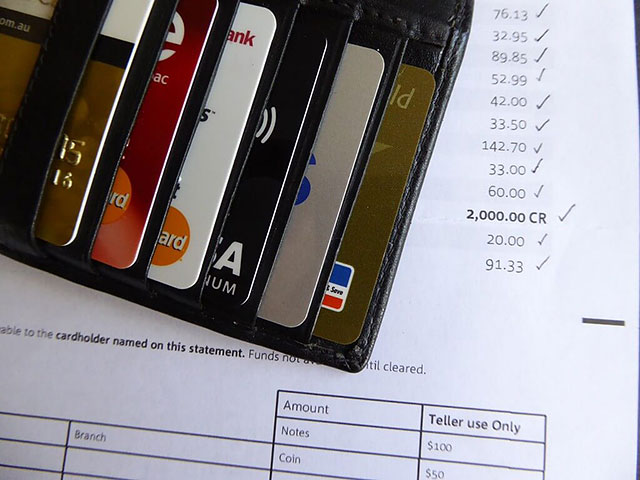 No one enjoys paying their credit card bill each month, but most Americans have a definite preference when it comes to how they pay those bills.
A recent poll by the website CreditCards.com asked a weird series of questions that essentially boil down to: "Do you prefer paper to pay for your plastic? Or do you embrace the latest technology to do it?"
Turns out Americans are very traditional about their bills.
The big result
Online statements and payments are more convenient and even cheaper than opening an envelope and writing a check, but 54 percent of us still prefer the old-fashioned way – and nearly half will fight to keep it that way.
"For those who prefer paper, loyalty is fierce," CreditCards.com says. "46 percent say they would not switch even if they were charged extra for mailed statements. A $5 account credit and a 10 percent discount coupon wouldn't be enough inducement for most, either."
Even if they were offered a $50 credit to their account, 48 percent wouldn't switch to online-only. So weirdly, this is an emotional decision, because even a few dollars won't budge them.
The fascinating details
No one will be surprised by this stat: Just 6 percent of those 18 to 25 get their credit card statements by mail. The older the person, the more likely they cling to those paper envelopes. Yet…
For many, it's not an either-or choice: 44 percent of those who receive credit card statements electronically also get paper statements.
And why not? It costs nothing extra to get both, and there good reasons to double up.  Consolidated Credit president Gary Herman explains why below.
What you can do
"When it comes to paying your credit cards, the most important principle is: Never be late," Herman admonishes. "Late fees are killers. They wipe out all the rewards points you accrued and can do the same to your monthly budget. If paper or online statements help you pay on time, that's what really matters."
Herman's words echo what the National Consumer Law Center said earlier this year, when it concluded, "Even computer-savvy consumers may prefer paper as electronic statements are easy to overlook due to email overload. Consumers may value a physical mail piece as a record-keeping tool and reminder to pay."
While banks and credit card companies are pushing their customers to go "online only," Herman recommends ignoring the marketing and doing whatever keeps you current. And if you're having trouble making your payments regardless of the statement method, Herman recommends another technology: the telephone. You can call 1-888-294-3130 to speak with a certified credit counselor and receive a free debt analysis that may lower your monthly payments by 30 to 50 percent.