Parents Are Overstuffing Their Kids' Stockings
Would you go broke to buy your children's presents? Too many say, "Yes."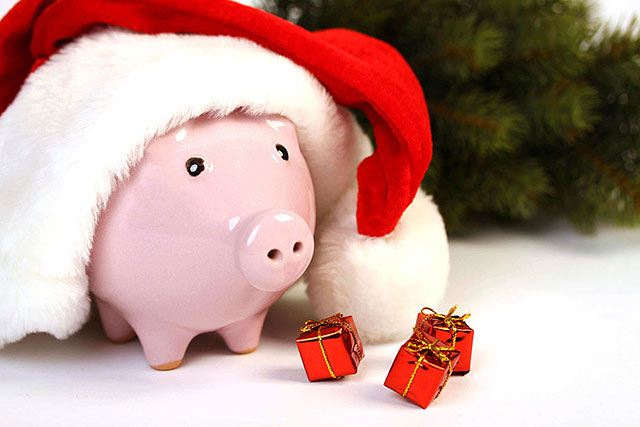 This holiday season, parents are being naughty about being nice. They plan to spoil their kids rotten, while spoiling their life savings at the same time.
"Many parents are willing to overextend their finances to fulfill their kids' holiday wish lists," concludes a new study from investment firm T. Rowe Price. The scariest statistic: "25 percent of parents have either taken from their 401(k)s or their emergency funds or taken a payday loan to cover holiday spending." 
Here's the thing: T. Rowe Price estimates that if one of those parents is 35 years old and takes $500 out of their 401(k) to buy their children extra presents, it could easily cost them $6,000 by the time they retire.
Why would parents be willing to sacrifice their future to celebrate the present with presents? Because "53 percent of parents agree with the statement, I try to get everything on my kids' lists, no matter how much it costs."
Sadly, 56 percent will put all these costs on their credit cards – and 16 percent won't pay off those balances till June or thereafter. That last stat concerns Gary Herman the most.
As president of Consolidated Credit, one of the nation's largest and oldest credit counseling agencies, Herman has seen this scenario play out for more than two decades…
"Right after the holidays, we're swamped with phone calls from parents who realize they can't afford to pay for all the gifts they bought their children – and every month they carry a balance on their credit cards, they're paying an estimated 15 percent interest," Herman says. "On occasion, we hear from a parent who's still paying off their holiday gifts from the previous year – which means they've gifted more to their credit card company than to their children."
Then there's the wisdom of buying your children everything they want. T. Rowe Price planner Marty Allenbaugh says parents hurt their children's financial futures as much as their own when they overspend.
Turning holiday shopping into A teachable moment
"On top of the financial cost, there is also an opportunity cost that comes with checking off everything on kids' wish lists," Allenbaugh says. "Prioritizing wants and making trade-offs teach kids valuable money lessons that are missed if parents take an everything-or-bust approach to holiday shopping."
Herman is a parent himself, and he concurs.
"Children learn as much by watching as by listening," he says. "If you don't stick to a budget, then your children are more likely to not budget themselves as they grow up."
Alternately, if those children see their parents reach out for help with a nonprofit credit counseling agency with an A-plus rating from the Better Business Bureau, they may realize they never have to live a stressful life in debt – and they can buy their children everything they need, if not everything they want. Call 1-888-294-3130 for a free debt analysis from a certified credit counselor.