Promposal Costs Almost as High as Wedding Proposals
Over-the-top gestures may overload your budget this spring.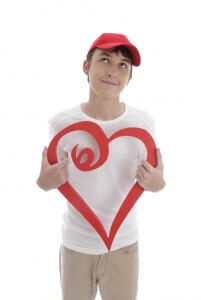 Spring is a time for popping questions, and that's not just for wedding proposals. More and more, spring is the time of over-the-top prom invitations, too. High school students around the country and getting creative and going big to ensure they get the date they want. In fact, a 2015 Prom Spending Survey by Visa finds the average price tag for a "promposal" is $324.
Keep in mind that only covers the cost of your child asking their date out. Once you add in transportation, clothing and all the trappings, the price tag is $919 overall. Still, over one third of the total cost is taken up with this new tradition of extravagance in asking the question.
What's more, the price of a promposal is now beginning to creep up on the low end of an actual wedding proposal. Consolidated Credit researched proposal costs for our How to Get Your "Yes" for Less Infographic earlier this year and the average proposal cost for a marriage runs between $500 and $3,000. Basically, the average high school prom date seeker is now spending almost as much as a frugal potential groom to get the "yes" they want to receive.
"Grand gestures are great and they create memorable experiences for children to look back on," says April Lewis-Parks, Director of Community and Public Relations, "but shelling out big bucks to go big with a promposal may be sending the wrong message. Relationships shouldn't be tied to a high price tag and this sets a dangerous precedent for overspending and taking on debt in the name of love."
The concern is that your children are taking the lessons they learn while under your roof and using that as a foundation for the financial habits they'll maintain once they're out on their own. By footing the bill for an expensive promposal instead of encouraging something more low-cost, you're teaching your children that finding a soulmate may require them to open their wallet.
That can lead to overspending on dates, taking on debt every holiday, starting a marriage in financial hole from an extravagant wedding proposal and ceremony. "Going big" is a leading cause of financial distress that can end in bankruptcy – particularly around times like the holidays and in the lead up to a wedding.
"If your children want to go over-the-top on a promposal, there's nothing wrong with it," Lewis-Parks concludes, "but you should encourage them to get creative so they can make the event unique without running up bills. Use this as an opportunity to show them that the thought put into the planning is more important than the price tag at the end."
For more information on how to teach your children the right financial lessons, download Consolidated Credit's free guide to Talking Money with Your Kids. We also have special budgeting sections for Budgeting for Kids, as well as Budgeting 101 that can help you children get their financial world in order once they head off to college.