Research of the Week: Real Estate Results are in for 2014
The National Association of Realtors reveals how housing shaped up last year.
Each week, Consolidated Credit searches for unreported financial research that can help you deal with your debt and budget. This week…
The interesting study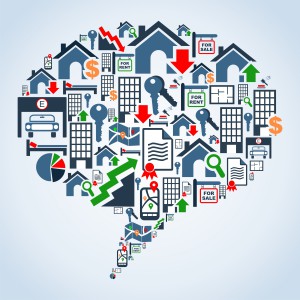 The National Association of Realtors® has released their annual report that profiles Homebuyers and Sellers in 2014. This is basically an in-depth look at who was buying and selling last year, and what tools and methods those consumers used to get where they wanted to be.
The big result
The real headline out of the data is really who the average homebuyer in 2014 was and how that compared to previous years. Repeat homebuyers trumped first time homebuyers by more than what's been seen in previous years, and their median age was 53 compared to the first time buyer median age of 31. In addition, multigenerational home purchases increased matching changing family trends for the average American household.
The fascinating details
The report is chock full of data, but here are some of the most interesting facts we identified:
33% of buyers were first-time buyers – down from the 40% norm typically seen.
13% of buyers were looking for multigenerational homes where adult children and/or grandparents may be living with the owner. Additional, most of these homes (79%) were detached single-family dwellings.
65% of buyers were married.
Only 16% of the homes purchased were new – all of the others were existing properties purchased from a previous owner.
Buyers expect to live in their home 12 years after buying.
What you can do
These kinds of numbers can be used to help you get an idea of what path to take if you want to buy a home. They can also help you set expectations for what kind of market you'll get into and how much competition you may face for the home your want.
So, for example, if you have your children and parents in your household and need a larger home for a big family with features like a detached unit, you may be in for a longer time to find the right home and a more competitive offer or bidding period because these homes are in high demand. On the other hand, if you're single and looking for a 1-bedroom condo in a new complex, then your path to purchase will probably be a little easier.
These numbers can also help you set reasonable expectations for ownership. In the past (pre-bubble burst) homeowners bought and sold property at a much faster rate. Some owners were trading up every 5 years because the market made it so easy. However, these days owners are staying put, and that's not necessarily a bad thing. It gives you more time to gain equity and profit from an eventual sale. It also helps support financial stability because you do not have to adjust your budget for new housing and utility costs every few years.
Still, if you plan on staying in your home longer, you need to make sure it really fits what you want and suits at least your mid-term needs. In ten years, you may decide to have kids, want to start a business, or move from full employment to retirement, depending where you are in life. Make sure the home you buy can grow with your lifestyle. You also can't afford to settle, because you may find yourself stuck.
If you're thinking of buying a home this year, we can help. Call Consolidated Credit today at [Phone_Number_Housing] to speak with a HUD-approved housing counselor.