Research of the Week: Millennials and money
Everything you thought about this generation might be wrong
Each Friday, Consolidated Credit searches for unreported financial research that can help you deal with your debt. This week…
The interesting study
Fidelity Investments, a nationwide investment firm, surveyed adults born between 1980 and 1989. Pollsters asked them all sorts of questions about spending and saving.
The big result
For a generation so plugged into the Internet, and with advice for every topic at their fingertips, millennials don't know where to turn for financial advice.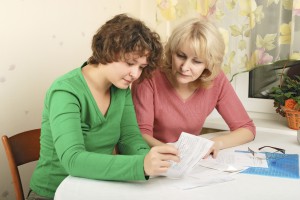 In the 1960s, the mantra of the young was, "Don't trust anyone over 30." For millennials, the mantra seems to be, "Trust only those over 30" – because they turn to their parents more than anyone else.
Fidelity report, "23 percent indicate they trust 'no one' when it comes to advice about money," and "33 percent identify their parents as the top choice."
There's no generation gap here, because Fidelity says "76 percent indicate they don't have any difficulty starting conversations with parents about saving and investing for the future."
The fascinating details
Other observations from the same survey show millennials don't have trouble thinking long-term, like many parents wonder from watching their children text incessantly…
47 percent "have already started saving for retirement."
43 percent say they have a 401(k) and 23 percent say they have an IRA.
52 percent place "accumulate more for retirement" at the top of their financial to-do  list.
What you can do
If you're a parent, don't wait till your children ask you about money. Seek them out. Check out our Budgeting for Kids section for advice. We also have a downloadable booklet – Talking Money with Your Kids – to help you start the conversation.
If you're a college student, we offer Budgeting 101 for College Students.We also give you an easy way to test your financial know-how in our Financial Literacy section with 20 questions that test your knowledge of basic personal finance. This can help you understand what you don't know, so you see where you need to improve and grow.
And regardless of your age, if you have credit card debt that's keeping you from your financial goals, call a certified Consolidated Credit counselor at 1-888-294-3130 for a free debt analysis. You can also complete your request online.