Lack of Retirement Readiness is a Global Problem
Saving habitually and starting early are key to being retirement ready, but employees can't do it alone
Each week, Consolidated Credit searches for financial research that can help you deal with your debt and budget. This week…
The interesting study
The Transamerica Center for Retirement Studies (TCRS) and the Aegon Center for Longevity and Retirement conducted a study of 14,400 employees  from across 15 countries – India, Brazil, China, USA, Germany, Canada, UK, Australia, Netherlands, France, Turkey, Poland, Spain, Hungary, Japan – to find out how ready workers are for retirement.
The results provided valuable insight and offered suggestions as to how employers, policymakers and individuals can collaborate for better retirement preparedness.
The big result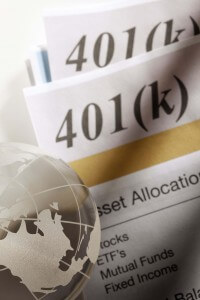 Employees who started saving early and remained consistent (termed "habitual savers") were better prepared for retirement. While this isn't surprising, it shows that the most important part of retirement isn't having complex investment plans or a lot of capital to contribute, it's saving right from the start. However, a collaborative effort between employees, employers and policymakers is needed to help citizens secure a better financial future.
Among the 15 countries surveyed, workers in India are the most prepared for retirement, while workers in Japan are the least prepared; the United States ranked 4th in retirement readiness.
The fascinating details
Globally:
39 percent of workers save habitually for retirement
More than 6 in 10 employees are not saving habitually for retirement
o   Of those who make saving a habit, 79 percent have a plan either written or unwritten
4 in 10 employees are currently not saving for retirement at all
Only 22 percent of employees globally felt that they would retire with a comfortable lifestyle
Locally: How do Americans stack up?
52 percent of Americans save habitually for retirement
 84 percent of habitual savers have a strategy or plan
20 percent save occasionally for retirement  – "occasional savers"
12 percent currently are not saving for retirement but have done so in the past – "past savers"
11 percent are not currently saving for retirement but are aspiring to do so – "aspiring savers"
5 percent are not saving for retirement, have never saved for retirement and do not intend to do so – "non-savers"
Although American employees ranked 4th in retirement readiness among the 15 countries surveyed, it doesn't mean that they are financially prepared to leave the workforce. While some employees will go into full retirement, many plan on delaying their exit from the workforce.
Only 29 percent of Americans plan to stop working altogether in retirement
61 percent will continue working – 50 percent will work part time and 11 percent will keep working just the same
10 percent have no idea what they'll do
Considering that we are living longer, interest rates on savings are low, concerns about the viability of Social Security and the possibility that retirement benefits will be reduced is rampant, testimonials from those who have already retired are bleak, employees have every reason to be concerned. Yet, the one thing that would propel "aspiring savers" to save is a pay raise. This demonstrates the need for employees, employers and policymakers to collaborate on making a secure retirement attainable.
What you can do
Employers can help by…
Offering Automatic enrollment into a retirement saving plan; offering health and welfare benefits and extending eligibility to part-time workers. Employers can also help by limiting the number of loans employees can take against their retirement plans and educating workers on the penalties involved in early withdrawals, provide free financial education to employees, and the opportunity to phase into retirement by allowing them to transition from full-time to part-time. Incentivize them to save, offer opportunities for the Savers Credit and opportunities to make catch up contributions.
The government can help by…
Offering incentives for participation in employer retirement plans, removing obstacles that prevent people from phasing into retirement and fully retiring at an older age, giving them access to more generous tax breaks on long-term savings and retirement products.
Here's what you can do
Start saving now – Make room in your budget specifically for retirement. The surefire means of securing a financially secure retirement is by saving regularly and starting early.
Participate in Employer Savings Plans as soon as you're eligible. Match the contributions offered by your employer as closely as possible. If your company does not offer a 401 (k) plan, don't be shy about asking. You may also look into opening Roth IRA accounts, mutual funds and take advantage of investment opportunities.
Devise a retirement savings plan. The biggest obstacle in saving for retirement is a lack of sound financial planning. People are living longer into retirement so plan for at least 20 years. To maintain your current lifestyle in retirement, you would need to save 70 to 80 percent of your pre-retirement income.
Take advantage of the Savers Credit. This is a Retirement Savings Contributions Credit offered to individuals who are 18 or older, an independent (not claimed on anyone's taxes) and who does not attend school full-time.
Enlist the help of an advisor. If planning for retirement proves daunting, a financial adviser can help you reach your goals. Be selective. Some financial planners are subsidiaries meaning they're not mandated to sell the plans that best suit your needs and others are fiduciaries. A fiduciary is the one who will put your interest ahead of their own. Do your research.
Have a backup plan. Unforeseen events like a job loss or illness may derail your retirement plans. Purchase disability insurance and health insurance to help cover medical costs should you become incapacitated and forced to leave the workforce prematurely.
Pay down debt so you can put more towards saving. If you're having trouble paying your debt, Consolidated Credit can help negotiate with your creditors which may result in cutting your interests and the number of years it would take you to do so on your own. Not only can you put that money toward retirement, all the advice that Consolidated Credit provides on saving can convert you into a coveted "habitual saver." Dial 1-888-294-3130 or request help online and someone will contact you right away.