Scheme Aimed at Ripping Off Military Members Shutdown
Consumer Financial Protection Bureau and 13 state attorneys general provide $92 million in debt relief.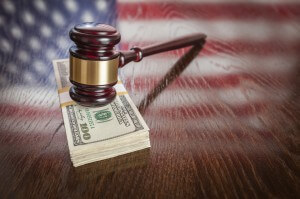 Roughly 17,000 outstanding finance agreements, totaling $92 million, are now void. Ronald Wilson and William Collins, two owners of Rome Finance, are also finally out of business. The CFPB reported that Rome Finance "trapped service members in contracts that generated millions of dollars for the company."
Rome Finance is the mother company of Colfax Capitol Corp. and Culver Capitol LLC, which were also part of the scheme. These companies set up operations in the form of kiosks close to military bases where they provided credit to people looking to buy computers, televisions and other electronic merchandise.
How the scheme worked
Gary Herman, president of Consolidated Credit warns military members against becoming complacent. "Military families have a lot on their minds," says Herman. "Between PCS and deployment, trying to find the right housing, and normal day-to-day responsibilities – not to mention if a family member is sent to a war zone – it's easy for military families to get distracted. That's just what these rip off artists are banking on. They need people to sign without really understanding what they're agreeing to do."
Deception
Rome Finance deliberately broke rules and concealed essential information from its customers making it nearly impossible to detect the scam. The CFPB reported that Rome:
Lied about finance charges: Disclosed finance charges were reported at 16 percent, when in reality the charge was 100 percent or higher.
Didn't report certain information on billing statements required by law: The information included "the annual percentage rate, the balance that was subject to that interest rate, how that balance was determined, the closing date of the billing cycle, and the account balance on the closing date."
Tried to collect on false debt: Did not tell consumers that a portion of their debt was canceled or could not be collected because Rome Financing was not a licensed lender and charged an APR higher than certain states permitted.
How to avoid scams
Unfortunately, some scams like this one are hard to detect. But Military.com created a few tips to help military members sniff out a scam:
The old adage: If it's too good to be true than it's probably false.
Use your resources: Talk with your base community service office. They may have insight into suspected scams in the area
The Better Business Bureau: The BBB has a military branch called "Military Line that provides information and resources specifically for the military community. You can find advice on types of products to avoid and known scams"
Herman has additional advice he'd like to pass along to military members. "It's also a good idea to take precautions when dealing with your personal information to avoid identity theft," he says. "Don't ever give out information such as bank account info over the phone or online. It comes down to being diligent about reviewing documents and checking your credit often, while doing what you can to keep your information protected."