Setting Financial Priorities in the New Year
How to ensure 2017 is a great year for your finances.
Happy 2017! It's a New Year that promises to bring big changes in finance for millions of Americans. As we welcome a new administration under President Trump on January 20, expect several key adjustments in consumer finance. While the scope of those changes won't be clear until the administration settles in, Trump is already hinting at some of the issues he hopes to tackle in his first year:
Taxes. For most Americans Trump's tax plan would mean less liability, which leads to larger refunds. However, a new plan would not take effect until the 2017 filing year – i.e. April 2018. But changes at the IRS could lead you to adjust your withholding. And you certainly want to pay attention, in case you're in a group whose taxes may increase.
Healthcare. Repealing and replacing Obamacare is an issue Trump says his team will tackle on Day 1 of his presidency. Whether you're insured through the marketplace, through your employer or on your own, healthcare costs are likely to change. No one knows what the new system will look like, but it will have a major impact on your costs.
Student Loans. The cost of education was prominent in the 2016 election and you can expect Trump's administration to address it early. Trump has already said that Obama's federal repayment plan and forgiveness system is not working. And that's backed by recent evidence of the total cost of these programs to our nation.
Housing Market. Although it hasn't been at the forefront of Trump's agenda, the President-Elect has stated he has his sights on federal programs such as HARP and HAMP. These programs were designed to help homeowners out of upside down mortgages during the market collapse. These programs may have a finite amount of time left now.
Overcoming uncertainty
"The changes in these key areas of consumer finance may be significant, but no one is sure exactly what direction each change will take," says Gary Herman, President of Consolidated Credit. "That creates uncertainty for everyday Americans about what steps they should take to improve their finances in the New Year."
In spite of this uncertainty, there are steps you can take to stay in the green regardless of what occurs…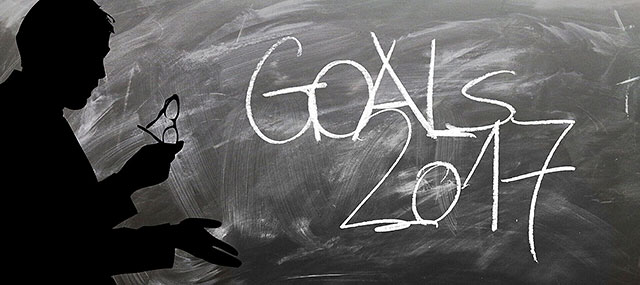 Tip No. 1: Clear away credit card debt
The Fed raised rates in December, increasing the federal funds rate from 0.5 to 0.75 percent. Since most credit cards have variable APR, an increase in the Fed's rate also increases the rates on your account. As a result, carrying credit card balances will cost you more overall and with each billing cycle.
With that in mind, make credit card debt elimination a priority. If you can't reduce debt within your budget, look into options for consolidation. The right plan could help you be debt free faster, so you can minimize interest charges as much as possible.
Note that the Fed is expected to raise rates again this year, so the faster you eliminate debt the better. This will also help you weather any market fluctuations if the economy takes a turn.
Tip No. 2: Save up to take advantage of the higher rates
While an increased rate by the Fed means debts are more expensive, it also means saving is more effective. Rates on basic savings accounts and other cash equivalent investments like CDs are tied to the federal funds rate, too. The money you have in savings will generate higher dividends.
Make sure to shore up your emergency fund with 3-6 months of budgeted expenses. That will help you weather potential market fluctuations and take advantage of better saving rates. Once you have the fund set up, consider investing in simple cash equivalents. That way you can make your money work for you.
Tip No. 3: Now is the time to buy
With the Federal Reserve expected to continue to raise rates, you don't want to delay applications for new financing. It's the right time to buy a home or even car if you plan on taking out an auto loan. Just a few percentage points difference in the interest rate applied to a loan can significantly affect total cost.
If you're thinking of buying a home in the coming year, start looking now. Contact a HUD-certified housing counselor to start the homebuying process as soon as possible.
Tip No. 4: Address your student loans now
Current federal repayment plans and Public Service Loan Forgiveness programs may not be around for much longer. These programs help you make student loan repayment work for your budget. They also allow public servants like teachers and nurses have remaining balances forgiven after 10 years of payments.
If you have federal student loan debt to repay, look into these programs now. When new laws are written, borrowers may be allowed to stay in programs that were available under previous regulations. If the new system ends up being better for you, you can always switch to the new program. You just don't want to miss out on the current plans, because they can be extremely beneficial.
Tip No. 5: Consider contributing to an HSA
A Health Savings Account (HSA) is an account available to many taxpayers that offers tax-free money to cover healthcare costs. The funds are taken out of your paycheck ahead of income tax deductions; then they can be used to cover out-of-pocket costs, such as deductibles and prescriptions.
HSAs are not part of the Affordable Care Act. They were established by the Medicare Prescription Drug, Improvement and Modernization Act of 2003 that was signed into law by President George W. Bush. In addition, Trump says he favors a system that incentivizes HSAs.
In any case, an HSA can help you protect your finances against any potential changes in your healthcare costs. If your costs increase, you at least have tax-free money to use to cover them. And if the new administration incentivizes HSAs, then you'll be ready to reap the rewards.