Singles are Serious about Owning a Home
The housing recovery includes more than just families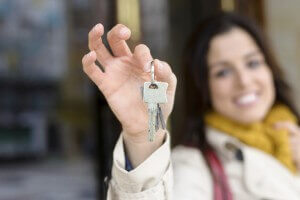 As the housing market recovers, more single Americans are shopping for homes. A recent survey by real estate franchise Century 21 show shows "a shift in the home-buying population," as singles are not only tired of paying rent, they realize a home is "an investment in their financial future."
"This survey shows that homeownership is a major life decision for singles, and that it is just as important a part of the American Dream for singles as it is for married couples," says Rick Davidson, Century 21's CEO.
It's still a scary purchase for a one income, however. In the survey, 36 percent say they are "very intimidated or extremely intimidated" about getting a mortgage. Other major fears:
38 percent say "negotiating a price"
31 percent say moving
30 percent say the closing process
25 percent say "searching for and locating a home"
How to change fear into fearsome
Most homebuyers, whether single or married, are intimidated by the complexities of the process, says Consolidated Credit president Gary Herman. There's one sure-fire way to conquer that anxiety, he says.
"Education will not only save you money, it will calm your nerves," Herman says. "Once you learn the basics of the home-buying process, you'll feel more comfortable meeting all the people who charge you for their services, from real estate agents to attorneys."
Consolidated Credit offers homebuyer education and counseling and a mortgage payment calculator just for this reason, Herman says. "The reality is, first-time homebuyers are negotiating with professionals who sell homes for a living. You got to level the playing field."
Besides offering a variety of self-help information, Herman says you can call a professional to work on your side. Consolidated Credit has certified housing counselors who can make negotiating a price, closing on a house, and getting a mortgage easier and less stressful.
Of course, single home-seekers are welcome to call. If the Century 21 survey is correct, many singles are serious about buying their first home – 60 percent say they would not go out to eat as much, 54 percent would reduce their entertainment spending, and 51 percent would cut back on vacations.