Smarter Ways to Save on Vacation
To sum up: We lie and steal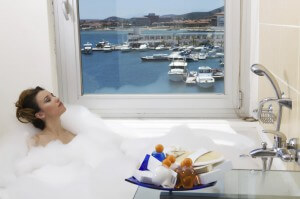 Right around tax day, pollsters asked taxpayers who were getting a refund, "What will you do with your windfall?" Exactly one-third answered: Spend it on a vacation.
Slightly less – 31 percent – said they'd pay down their debts.
While Consolidated Credit would prefer you get out of debt before you get out of town, we're not unsympathetic to the joys of a summer vacation. We also understand the need to get away, reconnect with family and recharge so you can really focus in and dedicate yourself when you get back. With that in mind, if you are going to travel, check out our Vacation Budgeting section first. You'll find 10 tips for saving before you leave, and 10 more ways to save once you arrive at your destination.
We recommend that advice over the dubious methods most Americans use to squeeze the most out of their vacation dollars. The deals website Travelzoo polled nearly 10,000 adults and asked about their "travel secrets" – not savings tip, but awful things they do that they don't want anyone else to discover. You know, like peeing in a hotel pool or the ocean, which a shocking 64 percent admitted to doing.
Consolidated Credit was most interested in the secrets with a financial factor to them. So it was interesting that 67 percent have "done vacation research during work hours" and 24 percent have "called in sick to work to extend a vacation one more day."
However, the highest stat was 69 percent – Americans who have "taken toiletries, slippers, or a robe home from a hotel." Consolidated Credit does not recommend that as a way to save. Nabbing a few incidentals is not going to go very far to bring actual balance to a financially unstable world. Instead, if you're that desperate to save and cut back because you need to regain control, you should do something more helpful (and moral) by calling one of our certified credit counselors for a free debt analysis at 1-888-294-3130. You can also request a consultation through our free online application.