Is America getting less financially fretful? Yes for many, no for some.
Each week, Consolidated Credit searches for financial research that can help you deal with your debt and budget. This week…
The interesting study
The FINRA Foundation – short for the Financial Industry Regulatory Authority, which protects investors – constantly studies how Americans are faring with their money. These aren't breezy phone surveys, either.  For this summer's latest report, Foundation researchers studied more than 27,000 adults, making it  "one of the largest and most comprehensive financial capability studies in the country."
The big result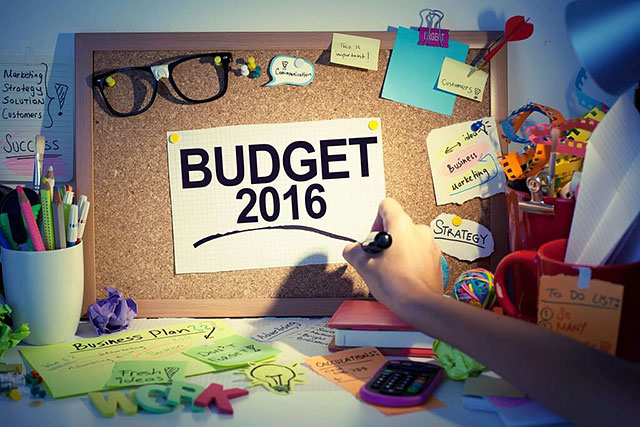 First, the good news. The FINRA Foundation is happy to report, "The percentage of respondents reporting no difficulty in covering monthly expenses and bills has increased from just over a third in 2009 (36 percent) to nearly half in 2015 (48 percent)."
The emphasis is ours. After a brutal recession and creeping economic recovery, this is an encouraging development. Of course, the bad news is that half the country is still spending more than it can comfortably afford to pay for. And it gets worse…
The depressing details
While things are looking up overall, specific groups of Americans are still struggling mightily with specific bills. For instance…
Medical debt: 21 percent of adults carrying an unpaid medical bill, and women "are more likely than men to put off medical services due to cost such as seeing a doctor, buying needed prescriptions or undergoing a medical procedure," the Foundation says.
Mortgages: 29 percent of Millennials (ages 18-34) who have a mortgage have been late with a payment. That's more than four times those 55 and over (at only 7 percent).
Emergency fund: Got a college degree? Then only 18 percent of you would fail to "come up with $2,000 in 30 days in the event of an emergency." But if you have only a high school diploma, that soars to 45 percent.
What you can do
One statistic in the study really concerns Consolidated Credit president Gary Herman. It's this one…
Only 37 percent of respondents are considered to have high financial literacy, meaning they could answer four or more questions on a five-question financial literacy quiz — down from 39 percent in 2012 and 42 percent in 2009.
In other words, while more Americans can pay their bills since 2009, fewer Americans are smart about money. (If you want to take that quiz, the FINRA Foundation offers it here.)
"This is very much like the expression, 'Give a man a fish and he eats for a day, teach a man to fish and he eats for the rest of his life,'" Herman says. "While more Americans may be paying their bills than before, it could be their financial outlook is brighter. But like the sun rising and setting, there are sure to be darker times ahead in our lives. If we don't know the basics of how money works, fewer of us will emerge from those though times unscathed."
If you want to learn quickly and profitably, Herman suggests using Consolidated Credit's easy-to-read guides such as Budgeting Effectively for Healthy Finances, Saving Money & Long-Term Saving Strategies, and Financial Planning for Life Events.
If you're mired in the half of the country who can't pay their bills, Herman suggests you call Consolidated Credit at 1-888-294-3130 for a free debt analysis from a certified credit counselor. You can get a road map out of debt that will let you enjoy how the other half lives.