Student Loan Default Rate Skyrockets
More than 3,000 borrowers default on federal student loan debt each day.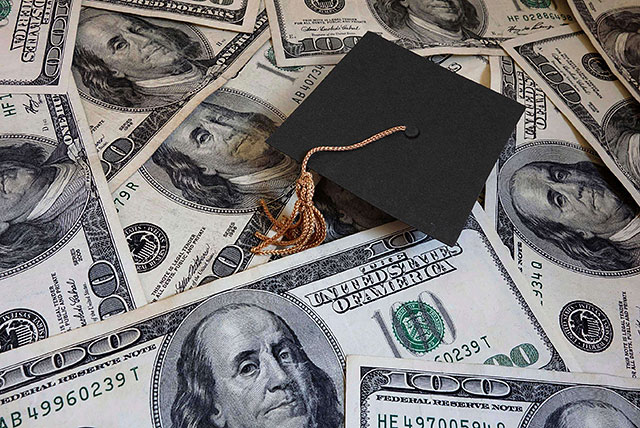 A new report on CNBC reveals some shocking statistics on the U.S. student loan default rate. More than 11 million borrowers defaulted on their federal student loan debt last year. That equals out to a rate of roughly 4.5% of all adult living the country today. It also equals out to a rate of more than 3,000 borrowers going into default per day.
Perhaps even more concerning, the 2016 default results reveal a 17% increase from defaults recorded in 2015. And 1.1 million of the borrowers in student loan default were repeat offenders – i.e. they defaulted at some point prior.
Still, the report argues that this may not necessarily be a sign of a failing higher education system.
"We don't have a student loan problem, we have a college completion problem," explained Mark Kantrowitz, Vice President of Strategy for a college and scholarship search website, Cappex.com. "Students who drop out of college are four times more likely to default on their loans."
That argument is supported by other studies and reports that student borrowers who graduate with a 2-year associate's or a 4-year bachelor's degree are still shown to have higher earnings. They are also less likely to default than borrower who seek certifications from for-profit trade schools. Still, such a high student loan default rate troubles financial experts.
"Even borrowers who secure a 2-year or 4-year degree face significant financial challenges from student loans," says Gary Herman, President of Consolidated Credit. "Six out of every ten borrowers have less than $20,000 in debt to repay. But that's still a sizeable amount of debt to carry on any entry-level career salary."
Getting out of default
Federal student loans are unique when it comes to recovering from default. If you default on a different type of debt, such as a credit card, the original creditor writes the debt off. The creditor sells the debt to a third-party collector, which creates a collection account in your credit profile. In order to remove that collection account from your credit, you usually have to pay off the debt, settle it for less than the full amount owed, or prove that it's not yours to pay.
By contrast, if you default on federal student loan debt, you can bring it current with 6 on-time payments. If you make those payments, all previous default information is also removed from your credit report. This is good for borrowers who fall behind, but it also means you can re-default on the same loan.
"If you're struggling to make ends meet, your federal student loans may slip in and out of default," Herman continues. "It can be a struggle and immensely stressful for borrowers who are just trying to make a better life for their families."
Herman advises anyone stuck in this cycle to explore options for hardship-based repayment. The federal government offers three programs that match student loan payments to your income. This makes debt easier to repay, because it take less income to keep your debt out of default each month.
Hardship-based repayment plans include:
Income-based repayment (IBR)
Income-contingent repayment (ICR)
Pay as You Earn (PayE)
Don't wait to get the help you need
If you need student loan debt relief, experts like Herman also advise not to wait around. Federal repayment programs are subject to change, particularly in a new administration.
"The new administration has already mentioned overhauling the Public Service Loan Forgiveness (PSLF) program," Herman explains. "That's basically a sister program to these hardship-based programs. You should get started on your repayment strategy now while these options are still available."
The rational is that the federal government rarely cancels a relief program for borrowers who are already enrolled. For example, the Home Affordable Modification Program (HAMP) ended January 1 of this year. However, those who already enrolled or had at least stated the process could continue with their modified loans.
"You don't want to miss your chance at relief," Herman concludes. "If there's a program available to help get your student loans out of default today, you should take advantage of it today. Otherwise, it may be gone tomorrow."
For more information on student loan debt relief, visit Consolidated Credit's Guide to Student Loan Debt Consolidation.