Tax Collection Scam Targets New Yorkers
Similar company name makes the collector seem like the IRS.
Debt collectors often walk a fine line of legality with attempts to collect past-due debt, but one company targeting New York residents has definitely crossed that line. Now law enforcement agencies throughout the state, including the office of state Attorney General Eric T. Schneiderman, are warning consumers to watch out for scams where collectors attempt to impersonate an employee of a government agency, such as the IRS.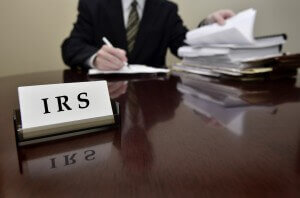 In this most recent scam, the collection agency was called "Internal Revenue Services" so it's easy to understand why they were easily confused with the federal agency whose name is nearly identical (Internal Revenue Service without the "s" on the end). They would call New York residents, inferring they were from the government agency, and then demand payment on back taxes owed. The article even states it's unclear whether call recipients actually owed any money at all to the actual IRS.
A spokesman for the Glenville Police Department says the scam isn't exactly subtle. "One person called the number left on voice mail and was told to respond to an area drugstore to get some debit cards for $500 a piece. A local TV station called the same number and reported that the person who answered used profanity, poor English and finally admitted he was not with the Internal Revenue Service."
Of course, scams don't have to be subtle to be effective – especially when targeting seniors. Just keep in mind that no government agency would demand immediate payment over the phone. They would also not request payment through a third party, such as a drug store. Make sure to be careful if you receive calls from someone who claims they're from government agency and warn friends and family to be equally as careful for avoid being scammed.