Consumers and businesses may be on a collision course over data security.
Each week, Consolidated Credit searches for financial research that can help you deal with your debt and budget. This week…
The interesting study
Several studies recently released focus on identity theft and cyber security, but the findings seem to put consumers and businesses at odds about keeping sensitive personal data safe from identity thieves.
The first study from the email data experts at Zix Corporation finds consumers expect to be notified of data breaches and information security risks so they can make informed purchasing decisions. However, a second study by Waratek, an application protection and management company, finds most businesses don't even close all of the security gaps and vulnerabilities that they identify.
The big result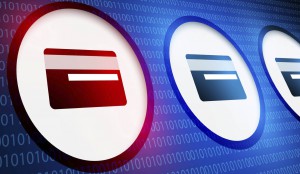 The big result of the Zix study is hardly surprising – 84% of Americans want to be immediately notified of a data breach. On the other hand, Waratek finds companies don't fix 60% of the security vulnerabilities they identify in their own systems and services.
So as much as Americans may want to keep their data safe and avoid potentially risky situations, businesses aren't really helping them do that. As a result, it's not a far leap that another poll by the security insight analysts at Unisys found 44% of Americans wouldn't be all that shocked if a company allowed their data to be hacked in the next twelve months.
The fascinating details
So understandably, Zix finds most Americans want to know about security threats in order to take preventative action to protect their personal information:
51% of consumers consider themselves knowledgeable about data threats and 70% take steps to be aware of potential breaches and other security issues
37% of survey respondents change their shopping habits based on news of breaches
However, another 48% don't change their shopping habits because they believe any company is just as vulnerable as the next.
And that perspective may not be all that far off considering the Waratek survey polled top security professionals and found that the companies they work for only push them to fix about 4 out of every 10 security vulnerabilities they identify.
Perhaps even more concerning, half of those professionals report a vulnerability takes three months or more, on average, to fix. In the day and age of instant digital access, that's hardly encouraging.
What's interesting is that as a group, Americans seem to be taking a suck-it-u-and-deal-with-it mentality to security threats. In the Unisys survey, Americans had the lowest level of concern about security threats out of all 12 countries polled. Even consumers in Malaysia are more concerned about data breaches than we are.
What you can do
Unfortunately, there are only really two routes that can be taken and the statistics above seem to indicate we're taking the route where the onus is on the consumer to keep their own information safe. Consumers as a whole could demand businesses to be more vigilant, but until that happens – which is unlikely given how willing we are to accept these kinds of threats – then it's up to the consumer to protect their own personal information and finances from cyber threats.
Here are some tips on how you can protect your information AND cut off any financial impact that may be caused if your information is hacked or breached:
Set up a news alert for "data breach" through your favorite web browser. That way, if a threat occurs, you'll get an alert sent directly to your inbox about the news.
Sign up for scam alerts from the FTC. You can sign up for Scam Alert blog updates to get information about threats directly from the Federal Trade Commission.   
Check your monthly statements to review all transactions. These days with paperless billing, people often just pay the balance without downloading the PDF to review their bill. Don't skip this important step.
Set up fraud protection with each credit card issuer. The creditors are often invaluable in notifying you of odd charges on your account. Answer calls and emails from your creditors promptly because it could be important to your security.
If you're concerned you've been breached, use a credit monitoring service. These services usually monitor your credit reports for signs of security threats and data breaches, giving you another line of defense.
For more tips and tricks on preventing identity theft, visit Consolidated Credit's Identity Theft Prevention Guide.