What Does Good Customer Service Cost?
A new study puts a price tag on superior service.
Each Friday, Consolidated Credit searches for unreported financial research that can help you deal with your debt. This week… 
The interesting study
American Express compiled its annual Global Customer Service Barometer by interviewing 1,000 adults about their "attitudes and preferences on customer service."
The big result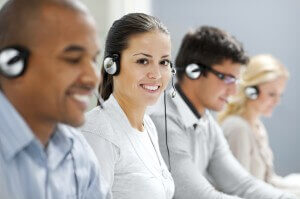 "More than two thirds of American consumers say they're willing to spend 14 percent more, on average, with a company that they believe delivers excellent service." That's 1 percent higher than last year and 4 percent higher than in 2010 – the first year AmEx conducted its survey.
While good service spurs people to spend more, bad service motivates consumers to talk more about their experiences with a company. With that in mind, 60 percent said they relate their "poor service experiences" to other people, compared to 46 percent who "tell others about good service experiences."
The most popular mode of interaction is "word of mouth" and the average amount of people they convey their experiences to is eight.
The fascinating details
This study also revealed how people like to interact with customer service.
36 percent favored "tools such as a company website/email"
12 percent preferred "an automated voice response system"
9 percent chose a "smartphone app"
When inquiries are more complicated those polled favored the human touch.
37 percent want a phone conversation "with a real person"
19 percent "want to speak to someone face-to-face"
When complaining about something or to "dispute a charge" almost 75 percent "want a real person to help them"
Kelly Fisher, Senior Vice President, Relationship Care Strategy, American Express says "Good service is good business because it creates impassioned, loyal customers. Those engaged customers spend more and share their excitement with others, which often influences their buying decisions. It's why willingness to recommend a product or company to a friend has become such an important measure for service companies."
What you can do
Before you go out and spend more money on a company with good customer service it's important to budget carefully. Great service is obviously important since it can save you time and aggravation, but maintaining a balanced budget is more important. If you can afford to pay a little extra for superior service without sacrificing savings or paying off less credit card debt every month, then you may be better off going with a cheaper alternative that still provides a decent level of service.
And remember, debt has a way of eating up your income, so reducing debt may provide you with the extra cash you need in your budget to be able to afford the best service possible. Use our handy downloadable booklets to Shop Smart and Save and learn how to avoid Money Mistakes. If you have questions or need help, give us a call at 1-888-294-3130.