What's Happening to Property Values?
Your home may actually be worth just as much as you think it is.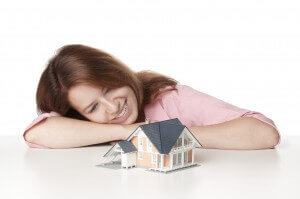 For the most part, if you're a homeowner 2014 was a good year for your property value, but numbers just released by Quicken Loans in December saw property values drop for the first time in 10 months.
The good news is that values in December 2014 were still 2.26 percent higher than they were in December 2013, so overall home value is still headed in the right direction. Even more good news, the value property appraisers officially give to properties are coming more in line with what the owners believe that they are worth.
In fact, even in many major metropolitan areas that were hardest hit by the market collapse, the value a licensed property appraiser would give to a property is actually higher than the value the homeowners believe that their properties are worth.
In California, the appraised value is 6.45% higher than the perceived value in San Jose, 4.45% higher in San Francisco, 3.25% higher in LA and 3.09% higher in Sacramento.
In Texas, appraised home values in Dallas were 4.34% higher that their owners'perceived values and 3.37% higher in Houston.
In Las Vegas, Nevada –one of the hardest hit markets during the recession –appraised values are 2.25% higher than the perceived values.
And in Miami, Florida –another hardest hit area –appraised value is 1.46% higher than perceived value.
Only a few markets saw owners' perceptions higher than the actual appraised property value. These markets include:
Chicago, Illinois
Cleveland, Ohio
New York, New York
Philadelphia, Pennsylvania
Charlotte, North Carolina
Kansas City, Missouri
The good news is that in most of those areas, homeowners perceived value was less than 2 percent higher than the appraised value. Only Kansas City had a perceived value that was 3.94% higher than the appraised property value.
"It's always positive when homeowners perceptions are either met or exceeded by the appraised values, because it shows consumers are actually aware of what their biggest asset is really worth,"Maria Gaitan, Business Development and Housing Manager for Consolidated Credit, points out. "That makes it easier for homeowners to use this asset strategically to do things like upgrade to a bigger or better home for their family, take out a home equity line of credit or secure a reverse mortgage."
What your gain when your property gains value
The key benefit homeowners have over renters is the ability to tap into the equity of such a big asset. Equity is the value of your home minus any remaining balance owed on your mortgage. The more equity you have, the more financial security you gain. You can really take advantage of the benefits of homeownership.
Here's an explanation of each of the equity uses Maria Gaitan mentions above:
Upgrade to something better. Most homeowners get a starter home that's small and reasonable, then eventually sell the property and use the money they receive from the sale to

buy a home

that is bigger and better. During the Great Recession as property values dropped below mortgage values, it became increasingly difficult for families to expand their homes to match their growing needs.
Take out a home equity line of credit. A HELOC loan allows you to borrow against the equity built up in your home. You can use the money for all kinds of purposes, even putting the money back in to renovate the property so you can sell it for more money. Now that values are increasing, HELOC loans

regaining popularity

. Just make sure a HELOC doesn't leave you in a bind and put you at risk of foreclosure.
Secure a reverse mortgage. A

reverse mortgage

(also known as a HECM if you take out a government-backed loan) is a safe way for seniors over the age of 62 to use their equity without a risk of foreclosure or a need to keep up with monthly payments. However, during the Great Recession, HECM loans were hard to get when property values were so low.
If you have questions about your property and how to take advantage or protect your biggest asset, call us at 1-800-435-2261 to speak with a HUD-approved housing counselor.