When Credit Card Fraud Email Is Legitimate
Even financial experts get spammed by scammers. Here's what one did.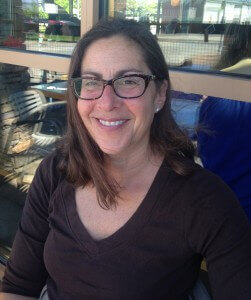 Lori Pollack is executive director of the Association of Credit Counseling Professionals, a membership organization that promotes ethics and education in the industry. Consolidated Credit is a proud member of ACCPros.
Yesterday morning, I sat down with my first cup of coffee and my laptop. I noticed an email sitting in my inbox with the subject line "Fraud Protection Alert."
Thinking this was a hacker on a phishing expedition, my initial reaction was to hit the delete button. But I thought better and opened the email.
Good thing I did. It was an alert from American Express, addressing what appeared to be fraudulent activity on my credit card. The email noted my name, the attempted date and time of activity, the merchant and the amount.
I was given two choices:
Click a button to let them know I recognize the charge.
Click a button to speak with an agent.
I was also given a choice of phone numbers to call. So I did.  After verifying my identity, I learned there was another charge on my account I didn't authorize.
Remember, you're not liable for charges that are fraudulently made to your credit card. Within minutes of speaking with the agent, my credit card was closed and a new card was processed.
I check my credit card statements almost daily, especially this time of year. But it's also good to know that your credit card company is monitoring usage on your card. Most credit card issuers will allow you to set mobile alerts for your cards – as well as for your checking and savings accounts – which enable you to receive texts when there is activity. What a great way for you to be able to self-monitor fraudulent activity!
Now if that wasn't enough, my day ended with an email from Wells Fargo with the subject line, "Wells Fargo Safe Pay Confirmation." I don't have an account with Wells Fargo, so I immediately knew the email telling me my transfer was sent was fraudulent, with someone hoping I would comply and CLICK HERE. Instead, I hit delete.
This holiday season and year 'round, be vigilant when checking your credit card bills as well as your emails from banks and credit card issuers. If you don't recognize the sender or know you don't have an account with the sender, don't CLICK HERE.