Women Take the Financial Lead
New research shows Baby Boomers and Millennials are doing well
Each week, Consolidated Credit searches for financial research that can help you deal with your debt and budget. This week…
The interesting study
What's an "affluent millennial"? Someone between the ages of 18 and 34 whose household earns $100,000 a year or more. While researchers have previously studied millennials' attitudes toward money, and while organizations like Consolidated Credit have counseled millennials on how to get out of debt, a new poll did something novel. It investigated well-off millennials to figure out who they are.
The big result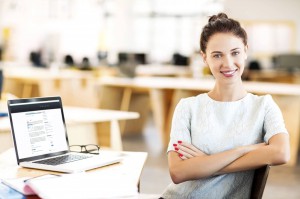 It turns out, the most well-off millennials are women.
"Today, 64 percent of affluent millennials are female, a shift from previous generations," says the Money Matters report from a research firm called FutureCast. One possible explanation: "The gender wage gap has begun to decrease among millennials."
The fascinating details
FutureCast identified four distinct groups of affluent millennials, and only one was distinctly male…
Family Forward – "Want to spend time at home with their family and most likely segment to indulge their children in 'little extras.'"
Active Influencers – "More likely to still be at their first job and are most likely to be the first among their friends to try a new trend."
Calculated Go-Getters –"Are established in their careers and families and are less likely to pay more for perks."
Big City Bachelors – "The only male-dominated affluent millennial segment and are more likely to buy a product they saw in a movie, TV show, or video game."
Interestingly, the only male demographic is also the most financially impulsive, meaning the women spread out in the other three categories are more financially responsible than the men.
Boomer women booming, too
A couple of generations away, there's good news for women of the Baby Boomer era – single women, to be specific.
For these women, ages 50-68, "79 percent are satisfied in their current job position" and "49 percent of single female Boomers have already reached their personal career goals," according to a Harris poll conducted on behalf of a homebuilding firm called Del Webb.
Of course, turn that around and 51 percent of Boomer single women have not reached their career goals. Perhaps that's why the poll also found that 20 percent won't really retire – they'll use their golden years to launch an "encore career." That's defined as, "a job which can provide greater meaning and purpose, as well as a continued income."
That might be the balanced approach to what's looking like an overall retirement crisis for Boomers, but especially for women – Consolidated Credit previously reported that women have much more work to do for retirement.
Still, the poll found single Boomer women were being cash conscious across all fronts…
"The study found that 49 percent of single female Boomers ranked saving as their most important priority over options including a new home, travel and a new car. And if given an extra $100 this week, 41 percent would save it."
What you can do
So overall, this summer has produced some good news for women young and old. Check out Consolidated Credit's Women and Money section for how to save for everything from school to retirement, and if you're buried under credit card debt at any age, call 1-888-294-3130 to speak with a certified credit counselor, who can offer you a free debt analysis. You canalso get started online.