Women Working their Way Up
Their confidence in the economy is eclipsing men's.
The economic news has been decidedly mixed in the past month. One day, home equity is rising and student loan default rates are dropping. The next, wage garnishment is on the rise and nearly half of all student loan borrowers can't make their payments.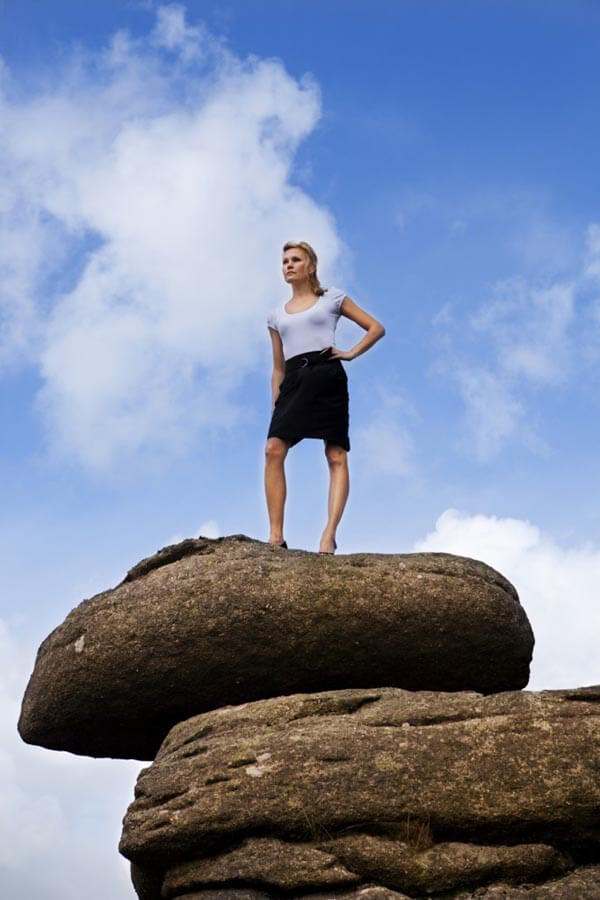 One group has proven confident through all the ups and downs, however. That's women who own their businesses. One possible reason: There's an ever-increasing number of them.
Economic concerns are wilting
Meanwhile, another recent report asks and answers its own question: "Has fear about the economic downturn loosened its grip on women business owners? The answer is resoundingly yes."
A nonprofit membership group called the Women Presidents' Organization polled women who own and run some of the largest companies in the country.
"Not only are women-owned businesses thriving, they're outpacing their male counterparts and setting the bar high for success," says WPO President Marsha Firestone.  "They are increasing their bottom line, expanding their workforce, and providing new jobs."
The WPO poll also explodes a stereotype that women take fewer risks than men. A third of the women they spoke with "used their personal savings to start their business, and 12 percent incurred personal debt."
Of course, they may not have had a choice: Less than 1 percent received venture capital or angel funding to get their businesses off the ground.
Investors are still rare
Finding investors is still a drag on women-owned businesses, says yet another October report, this one from Pepperdine University in Malibu, California.
Researchers noted that women were 18.7 percent – and minorities were 22.2 percent – less likely to receive venture capital than their white male peers.
"The low percentages are not because of a scarcity of women and minorities needing cash for their ventures," researchers John  Paglia and Maretno Agus Harjoto wrote. "The U.S. Small Business Association indicates that women accounted for 36 percent of business owners in 2012, while minorities accounted for 14.6 percent."
Reassuringly, Paglia and Harjoto cite "a growing number of investment companies, startup accelerators, incubators, and mentorship-based programs" that are increasingly targeting women and minorities. If that concern gets addressed, just how far can women-owned businesses go?
Check out Consolidated Credit's Women and Money section for financial advice on everything from going to college to starting a career.