It's easy to love your job when you get to help people save their homes.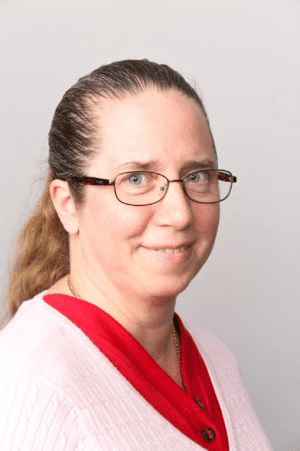 For five years, Susan has been solving every housing problem you can imagine, from reducing her clients' principle balances to aiding reverse mortgage borrowers who are in default with their taxes or insurance – and she loves her job.
"I really enjoy helping people save their home," Susan says. "The financial crisis left many with a deep financial burden and worrying about their home. If we can help reduce some of the burden of worrying about a mortgage payment for at least 12 months while they're getting back on their feet, then that's very gratifying."
What's the most memorable call you've received since becoming a certified housing counselor?
"There was this 72-year-old woman who lost her job and was having trouble getting people to hire her," Susan recalls. "She was forced into retirement because of her age, and so she didn't expect it. Every time I talked to her, she would start crying because of the pressure and the stress. She was in that self-defeating cycle that we sometimes get into when everything seems to be going wrong. The lady just couldn't see out of the problem and was very distraught."
How did that make you feel and were you able to help her?
"There was something about her – she wasn't giving up – that really touched me. The end result was we got her help. Yes! We got her into the Florida Hardest Hit program for payment assistance. She was so grateful that she couldn't stop crying, but this time it was tears of joy!"
Susan says the client called her a month later to give her an update.
"She said she felt so much better. She was sending out resumes, and some people in her church were helping her find a job. She was much better focused. That moment just reaffirmed what I do and made me realize that, wow, here's another person we were able to help."
There are many reasons why people are unable to meet their mortgage payments. What's the most common reason you've heard?
"The most common reason is that people are in over their head," she says, adding that it's sometimes a "lack of education – they didn't read their loan agreement carefully enough. They didn't pay attention."
What's the nicest thing a client has ever said to you?
"'Thank you, you saved my home. You probably saved my life. Bless you! All the best to you and your family.'"
How do you deal with a crying client?
"If they're crying hysterically, I'll let them have their moment," Susan says. "Once they've calmed down, I try to educate and empower them. Then we can work together to find ways to move forward and find a resolution to their problems."
What do your friends and family think about your job?
Susan says her family is constantly awed by the kind of help that she is able to provide to struggling homeowners on a daily basis.
"People don't realize that if they're unemployed or underemployed, there's an opportunity for them to get a little bit of that relief," she says. "It's one less burden so they can get refocused and re-established."
Get on your feet again and keep a roof over your head
A housing counseling program can help alleviate some of the unexpected financial hardship and restore your hope. If you're on the brink of losing your home, our HUD-certified housing counselors may be able to help you keep a roof over your head. The counseling is always free. Call 1-800-435-2261 now.