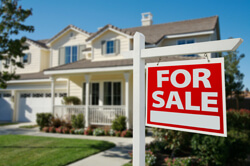 Once you taken the right first steps to determine what kind of home you want to purchase, it's time to start your search. Finding the right home can be an exciting time in your life, but it can also be time-consuming and frustrating if you don't go about it in the right way. During your search, you need to find the property that is going to fit the best with your family's needs, lifestyle and financial outlook.
We can help you get ready to buy a home by providing the information you need to make an informed decision. If you have questions about buying or have financial concerns, call us today to speak with a HUD-approved housing counselor for more information. Call Consolidated Credit at 1-800-435-2261 to speak with a housing counselor for free today.
Finding the Perfect Home
Once you know the type of home you want, you can select a community that will allow you to live your daily life comfortably and efficiently. Many people choose communities based on schools. Even if you don't have kids, school districts can affect your property taxes and resale value. Beyond the school district, however, there are a number of points you should consider for location:
Proximity to your job
Access to transportation, including major freeways and toll roads if you drive, public transportation access and airports
What's available locally for shopping and daily needs?
What's available for museums, libraries and entertainment, if those things are important to you?
Are you attached to living in the city or would you prefer something more rural?
If you're moving to a rural area from a suburb, what amenities and conveniences will you give up so you can get closer to nature?
When you find places that you like, talk to people that live there to make sure you have the right picture of the community. Current residents know the most about the area and may have information you won't get anywhere else. These will also be your future neighbors. More than anything, you want a neighborhood where you feel comfortable.
Important Note: If while looking you feel you are being excluded from certain neighborhoods or a particular house because of some kind of bias, immediately contact the U.S. Department of Housing and Urban Development (HUD). Also, contact HUD if you believe you are being discriminated against on the basis of race, color, religion, sex, nationality, familial status, or disability. HUD's Office of Fair Housing has a hotline for reporting incidents of discrimination: 1-800-669-9777 (and 1-800-927-9275 for the hearing impaired).
To find information about certain communities, you can contact local government agencies or go online, since many communities are taking steps to maintain comprehensive websites. The following points can help you find the resources you need:
Schools. You can get information about school systems by contacting the city or county school board or the local schools. Your real estate agent may also be knowledgeable about schools in the area.
Community Resources. Contact the local chamber of commerce for promotional literature or talk to your real estate agent about welcome kits, maps, and other information. You may also want to visit the local library. It can be an excellent source for information on local events and resources, and the librarians will probably be able to answer many of the questions you have.
Taxes. The total amount of the previous year's property taxes is usually included in the listing information for individual properties. If it's not, you can ask the seller for a tax receipt or contact the local assessor's office. Tax rates can change from year to year, so these figures may be approximate. Keep in mind that your mortgage interest and real estate taxes will be deductible. A qualified real estate professional can give you more details on other tax benefits and liabilities.
Community Sale Prices. Your real estate agent can give you a ballpark figure by showing you comparable listings. If you are working with a real estate professional, they may have access to comparable sales maintained on a database.
Things to Look for on Home Walkthroughs
As you head out to see prospective homes, always take your wish list to compare the home you are viewing with what you want. This will help you avoid falling in love with a nice property that doesn't fit your needs. In addition you should use the HUD Home Scorecard and consider the following:
Is there enough room for both the present and the future?
Are there enough bedrooms and bathrooms?
Is the house structurally sound?
Do the mechanical systems and appliances work?
Is the yard the right size for your family?
Do you like the floor plan?
Will your furniture fit in the space? (You should measure your furniture and use a tape measure in the home to compare.)
Is there enough storage space?
Does anything need to repaired or replaced? Will the seller repair or replace the items?
Imagine the house in good weather and bad, and in each season. Will you be happy with it year-round?
Take your time and think carefully about each house you see. Ask your real estate agent to point out the pros and cons of each home from a professional standpoint.
Asking the Right Questions as You Look for a Home
Many of your questions should focus on when you look at a home are any potential problems and maintenance issues. Getting caught off guard by problems once you've already purchased a home is extremely frustrating and costly. Does anything need to be replaced? What things require ongoing maintenance (e.g., paint, roof, HVAC, appliances, carpet, pool)?
You should also ask about the house and neighborhood, focusing on quality of life issues. For instance, if you aren't a fan of noise, you would want to know if you can hear traffic off the freeway or if you can hear a marching band at the stadium every time the home team plays a game just down the street. Be sure the seller's or real estate agent's answers are clear and complete. Ask questions until you understand all of the information they've given. Making a list of questions ahead of time will help you organize your thoughts and arrange all of the information you receive. The HUD Home Scorecard can help you develop your question list.
Narrowing Down Your List to the Right Home
If possible, you should take photographs of each house as you do your walkthrough. Photos should include: the exterior, the major rooms, the yard, extra features that you like and features where you see potential problems. You also shouldn't hesitate to return for a second look. Use the HUD Home Scorecard to organize your photos and notes for each house.
There is no set number of houses you should look at before you decide which home to buy, but it's a good idea to avoid just falling in love with the first home you see. Visit as many as it takes to find the one you want. On average, a homebuyer will look at 15 houses before choosing the one they want to buy. It may take time, but you shouldn't compromise just because you get tired of looking. Be sure to communicate everything you are looking for to your real estate agent to help avoid wasting your time looking at houses that don't fit your needs. Once you find the house you think is the right house, compare it to the HUD Home Scorecard and your own list of priorities before you move forward and make an offer.