Experienced in bringing housing counseling to the community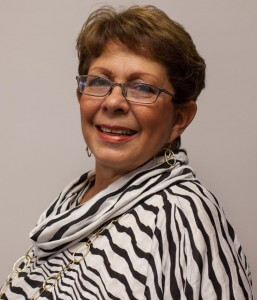 For more than two decades, Maria Gaitan worked for a large national bank, from managing a branch to qualifying customers for loans and mortgages. For the past three years, she's been Consolidated Credit's housing and business development manager, helping Americans get their first home and helping those who are struggling to keep their homes.
She's also creating new programs to help specific groups of Americans – such as a brand-new effort to help military personnel and veterans.
What's the inspiration behind the military section?
"There are many resources and special housing programs available to benefit military service personnel, veterans and their families, but many don't know about them," she says. "My goal is to make sure that those who come to us for financial guidance – whether it is help with their credit or current housing situation – take advantage of these programs. We have a responsibility to get the word out and that is why we continue to be involved in the community."
What is the biggest financial challenge facing military families today?
"I find that it is not always an easy transition when service members come home after deployment and are trying to reintegrate into civilian life and finding work in a completely different field than they had in the military. Veterans may have difficulty adjusting financially – to either not having a job for a while or to have lower income than they were used to in the military. A lot of returning veterans are very young, or come back with a disability which may strain their finances even more."
What are some of the programs you offer for veterans?
"We conduct about ten seminars annually and frequent webinars on topics ranging from budgeting, credit and ID theft. We have a relationship with the Army Garrison in Miami, Army OneSource and many other military entities. I am very proud of our military program."
Does Consolidated Credit work with government housing agencies, such as HUD? If so how often?
"Absolutely, our Director meets quarterly with the Treasury Department regarding current programs and new programs," she says. "He's been invited to discussions at Fannie Mae's headquarters and at the White House. We also speak to various trade and industry groups as well as state and local government entities on a regular basis."
In 2008, many people lost their homes in the housing market crash. Has that changed how people look at home-buying now?
"We're seeing more people seeking homebuyer education and counseling, but it is not necessarily as much as one would think. It is a documented fact that when consumers receive home buying education, they have a much lower rate of default.
Since interest rates are now low and home prices are somewhat steady, there's been a surge of people wanting to purchase their first home," she says. "However, banks have tightened their underwriting criteria, so it is not always easy to get approved for a mortgage. Homebuyer education and counseling certainly help."
What are some of the benefits of attending one of these workshops?
"Some banks offer special programs to first-time homebuyers," she says. "Some of the benefits of these programs range from lower interest rates to lower down payment if they complete the HUD approved eight-hour homebuyer workshop. Consolidated Credit offers these workshops on the fourth Saturday of every month."
So would you say the worst of the economic troubles is over?
"We are on the way to recovery", she says. "There are still government programs to assist distressed homeowners. I make it my mission to let as many people know about these programs so they can take advantage of them."
What's the most rewarding part of your job?
"When I see a counselor help a client find a good resolution and the client achieves their housing goal. Such as when a client buys their first home – especially when they thought they never could – that's very rewarding," she says. "And, when we help someone save their home from foreclosure."
What advice do you have for folks who are having financial difficulties?
"Call us if you're serious about having peace of mind," she says. "If you're serious about getting control of your finances, seek help. Call us and we can do a free assessment."
Need help in the home buying process or help keeping your home? Consolidated Credit can help
Whether you're a civilian, veteran or active-duty serviceman, our housing department caters to your housing needs – from help with the first time home buying process, to foreclosure prevention assistance to reverse mortgages counseling. If you have a housing question simply dial 1-800-435-2261 to speak with one of our HUD-certified housing counselors at no cost to you.