The past year has been tough on people's finances, but the start of a New Year offers the opportunity to develop a fresh approach. Here are four key goals that you may want to set for 2021.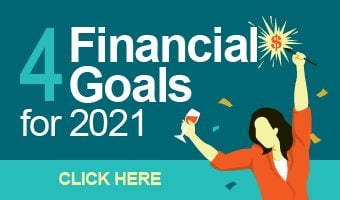 4 Financial Goals for 2021 Pay off your holiday debt – and get past the pandemic – with a plan. Create an emergency savings account Open a separate savings account and have 3-5% of your paycheck direct deposited. Use tech to manage your money Try a new app to bring your budgeting strategy into the next decade. Call a credit counselor They can guide you to the best solution for your situation. Plan for the holidays ahead Prevent holiday debt next year by shopping post-holiday sales.
Talk to a certified credit counselor to get a head start on your goal to pay off debt in 2021.