Planning to succeed in every stage of your financial life.
In theory personal finance shouldn't be gender-specific, but in fact women tend to face some unique challenges when it comes to managing their money and maintaining a financially stable household. With that in mind, resources that focus on women and these unique financial challenges they face can be helpful when you're trying to creating effective plans for your own life.
The resources in this section are designed to help women understand how to get ahead in an often-biased world. This information can help you overcome things like income challenges and avoid common pitfalls like a lack of savings before you decide to have kids. If you're currently struggling with debt and you need help to take control of your finance, call Consolidated Credit today at to speak confidentially with a certified credit counselor at no charge. You can also tell us about your situation through our online application.
A few key statistics about finance for women
Here are a few key facts that will help you understand what type of situation women typically face when it comes to finance:
Women are the primary breadwinners in 4 out of 10 households.

Roughly 60% of couples with children under age 18 both work.

Women's earning potential is still low – women earn 77 cents for every dollar a man earns

Men earn 13% more in the first year of full-time employment and 32% more at their career peaks

Women who negotiate salary earn $1 million more during their careers
Women are taking the lead as business owners – 1 in 3 businesses in now owned by a woman

Women own 9.4 enterprises, generating $1.5 trillion in total revenue

Women have a slightly higher average credit score than men – 675 vs. 674
Women have slightly lower debt levels than men – $25,095 vs. $26,227 for men
It costs $250,000 to raise a child to the age of 18 – and that doesn't even include college tuition!
Roughly 50% of all marriages end in divorce, and the average length of a marriage that ends is 8 years
Women rely on Social Security to provide half of their retirement income if they're unmarried – more than couples or unmarried men
Only 42% of women have a will
Making the right choices at each stage of your life
Your adult life can be divided into several financial stages. Each stage comes with a unique set of challenges. As you grow, your financial plan needs to evolve, too. With that in mind, we've put together some helpful tips on what you can do to ensure you achieve stability and find success at each stage of your financial life.
Financial Stage 1: Student life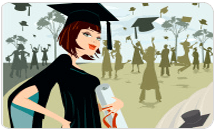 Our college years are usually the first time most of us take at least partial control of our finances. Even if your parents offer support, you're largely responsible for your daily spending and purchasing decisions. There are several challenges you'll face, and several things you definitely need to avoid if you want to set yourself up for success down the road.
Financial Stage 2: Entering the workforce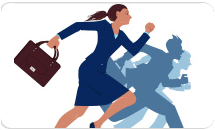 Once you finish your education and enter the "real world" you become the real driver of your own financial destiny. Now it's time to build a stable foundation for the rest of your financial life, while avoiding some common challenges that can hurt your credit and the bottom line in your budget. Taking certain steps now can help you ensure lasting success.
Financial Stage 3: Merging your finances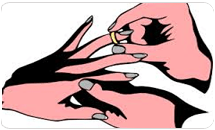 No matter how much success you achieve on your own, you will face a number of challenges that can derail even the best laid financial plans when you merge your finances with someone else. As you come together, you have to take action to help you finances come together, too. These tips can help you ensure a financially happy home as you start your life as a couple.
Financial Stage 4: Bringing kids into the mix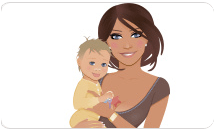 Elizabeth Warren said that having children is the single greatest predictor of woman facing financial collapse. Unfortunately, that statement is often true, regardless of whether the mother is single or married. Still, there are steps you can take to ensure success even with a few extra mouths to feed. These tips can help you raise a family without risking stability.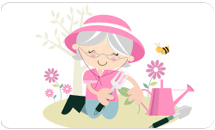 Enjoying your golden years without having to work can be tough. It takes careful planning and a solid saving strategy to retire on time in the style you want. Even then, one wrong move can put your retirement plans at risk. These tips can help you get to retirement successfully and live the way you want on through your golden years.
Financial Detour: Divorce and Separation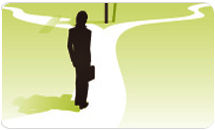 Merging your finances can be tough, but separating them when a relationship ends can be even tougher. From dealing with loss of income to supporting your children even when support payments are slow coming, this is what you need to know to be successful as you move forward on your own.