2019 Florida Homebuying Fair
Date & Time
Sat , Jan 19 | 10:00 am - 02:00 pm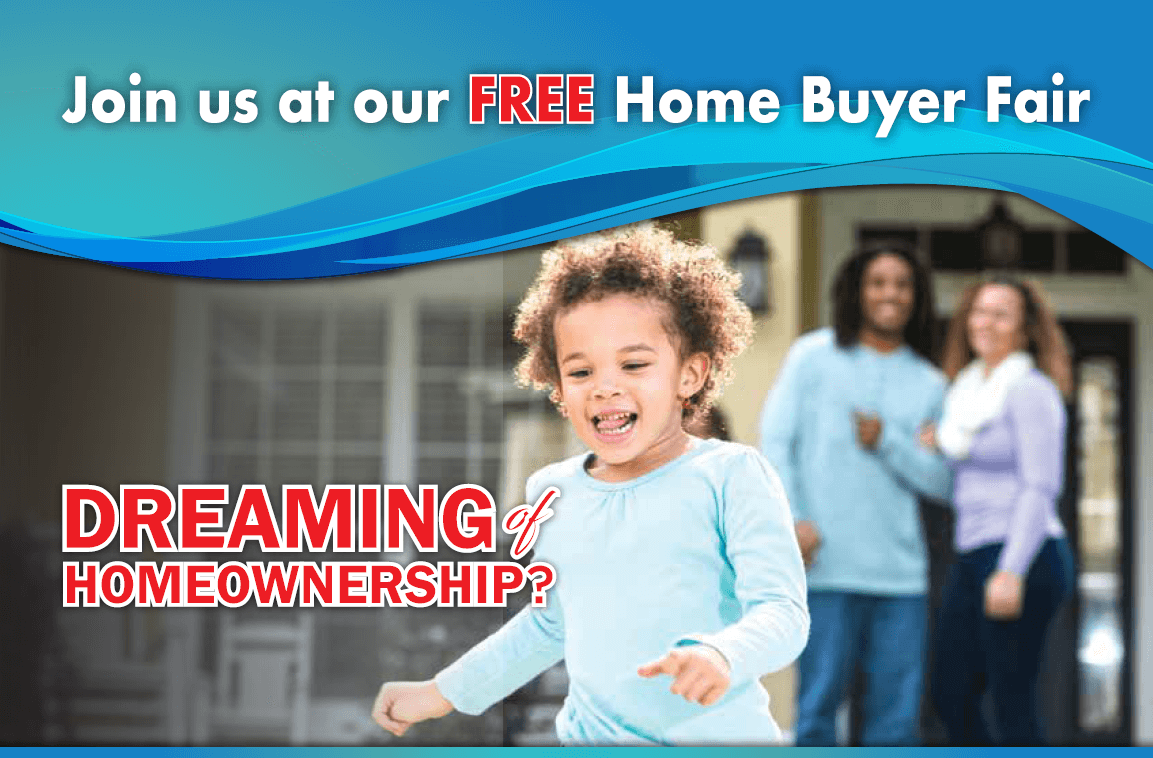 Are you ready to buy a home, but you aren't sure where to start? Come to the Florida Homebuying Fair to get all the information you need. You can also connect with all the professionals you need to make your dreams to buy a home into reality.
WHO CAN I CONNECT WITH?
Realtors®
Mortgage lenders
Title companies
Appraisers
Fannie Mae
You can meet with a range of professionals from each group to find the best fit for your needs.
FREE ONE-ON-ONE HUD-APPROVED FINANCIAL COACHING
You can also meet one-on-one with a HUD-approved housing counselor, who can help you make a step-by-step plan to buy a home. They can also help you identify solutions to overcome common barriers to homeownership, such as weak credit, excess debt, and down payment costs.
Counselors will be available in English, Spanish, and Creole
YOU CAN ALSO RECEIVE VALUABLE INFORMATION ABOUT:
VA loans for military Service Members and Veterans
Current down payment and closing cost assistance programs in Florida
$50 WALMART GIFT CARD GIVEAWAYS EVERY HALF HOUR!
Don't miss your chance to win a $50 Walmart gift card just for going through the fair. Just complete the entry form, then turn it in for a chance to win. A new winner will be drawn every half hour, starting at 10:30.
ORGANIZERS:
Organizer Name: Fannie Mae
---
Organizer Name: Wells Fargo
---
Organizer Name: Valley National Bank
---
Organizer Name: PNC
---
Organizer Name: Bank of America
---
Organizer Name: Tropical Financial Credit Union
---
Organizer Name: BB&T
---
Organizer Name: Caliber Home Loans
---
Organizer Name: Equal Housing Opportunity
---