Holiday Gift Giving: Survive the Holidays without Stressing Your Finances
Date & Time
Wed , Oct 09 | 01:00 pm - 02:00 pm
Online Service
GoToWebinar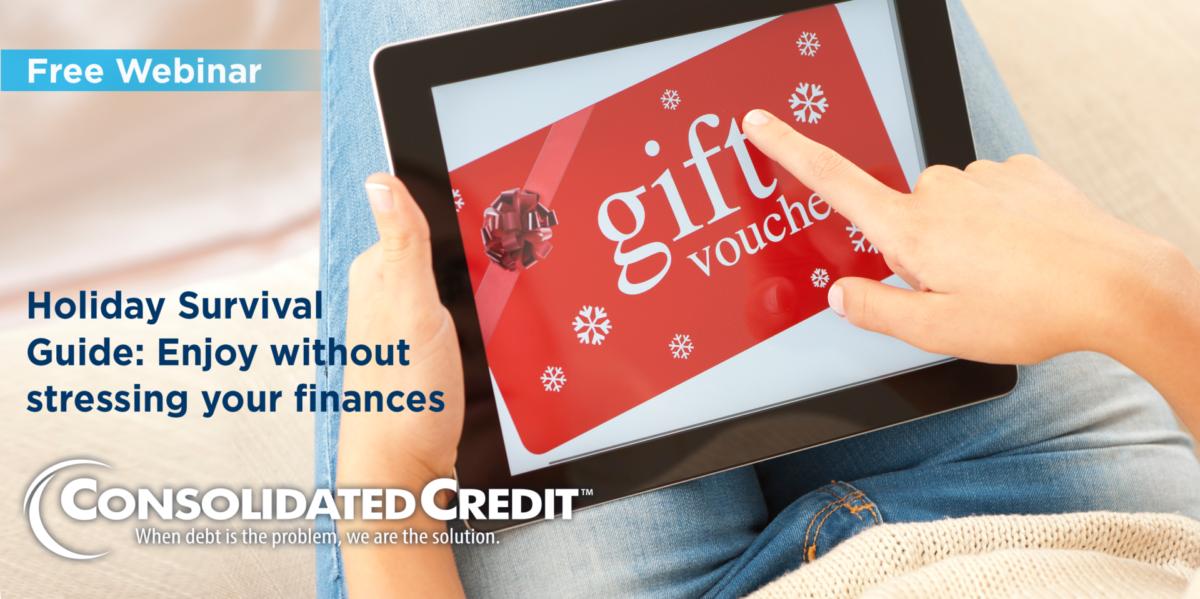 Set a plan for holiday gift giving that won't give you financial stress.
The holidays are a time for joy and family, but there's also a high risk for amassing credit card debt. With the right plan and a little time, you can create a holiday gift giving strategy that will celebrate the season without breaking the bank. Join us for this free webinar, so you can start planning for the holidays the right way.
In this holiday gift giving webinar, you'll learn:
How to create a holiday spending plan
Holiday shopping tips, deal and gift ideas
Creative ways to save money during the holidays
Holiday etiquette
Tis the Season: Great ways to give back
After registering, you will receive a confirmation email containing information about joining the webinar.
The webinar will begin promptly at 1:00 PM (EST). View System Requirements.