The Secrets to Saving and Paying for College
Date & Time
Wed , Jul 10 | 01:00 pm - 02:00 pm
Online Service
GoToWebinar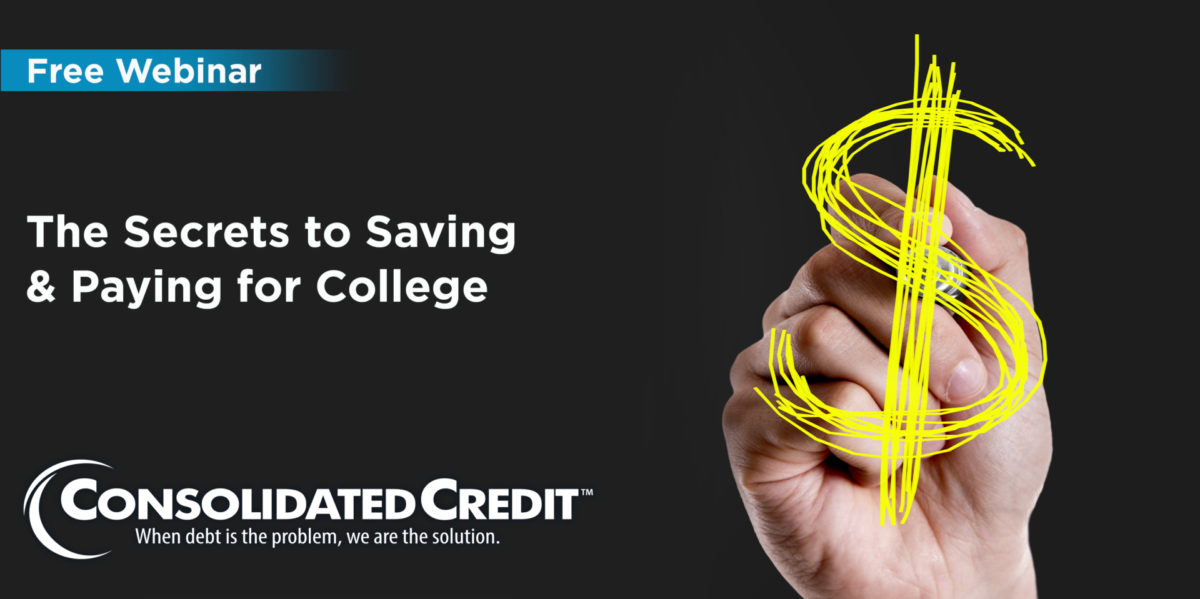 Finding smart ways to fund higher education, so you can avoid the burden of student loans.
The cost of a college education continues to rise. Student loan debt is now the second leading source of consumer debt in the U.S. after mortgages. As a result, parents and children alike are saddled with debt that can lead to financial challenges and major life delays. But with careful planning and preparation, paying for college doesn't have to mean that you end up with exorbitant student loan debt.
This free webinar will teach you the secrets to paying for college without student loans, including:
The 3 biggest mistakes that parents make when saving for college
A guide to 529 plans and other saving alternatives
Understanding FAFSA (Free Application for Federal Student Aid)
Creative cost-saving options
Scholarship strategies
After registering, you will receive a confirmation email containing information about joining the webinar.
The webinar will begin promptly at 1:00 PM (EST). View System Requirements.