Code Red RX: The Impact of Financial Stress on Your Health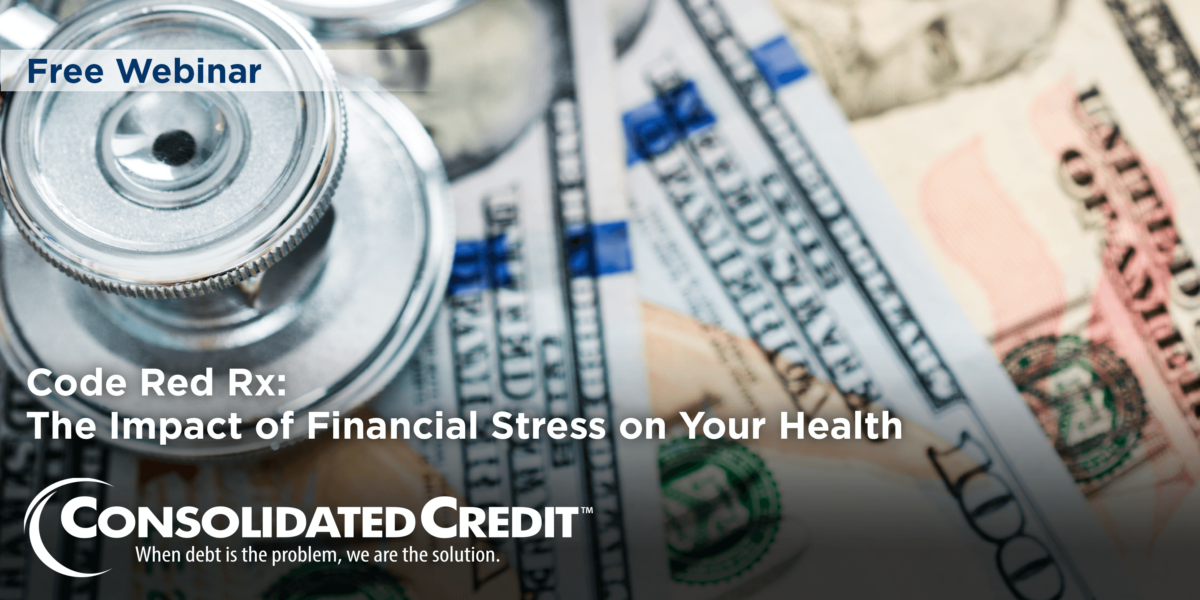 Get the right prescription to minimize the impact of financial stress in your life.
Financial stress affects every area of your life. It makes you less productive at work and more likely to have fights with your family at home. It also can have a big impact on your physical health, affecting your sleep, contributing high blood pressure, and causing weight gain. In order to avoid serious medical issues you need to find ways to take control, so you can minimize the impact of financial stress. But how you can get peace of mind when debt is weighing heavy on your thoughts?
In Consolidated Credit's free Code Red RX webinar, you'll learn:
How financial stress can affect your physical health and wellness
How much financial stress can affect your productivity at work and your employment
Tactics to deal with credit card debt and solve student loan issues, to reduce debt stress
How to use the C.C.A.L.M solution to address challenges with debt
After registering, you will receive a confirmation email containing information about joining the webinar.
The webinar will begin promptly at 1:00 PM (EST). View System Requirements.