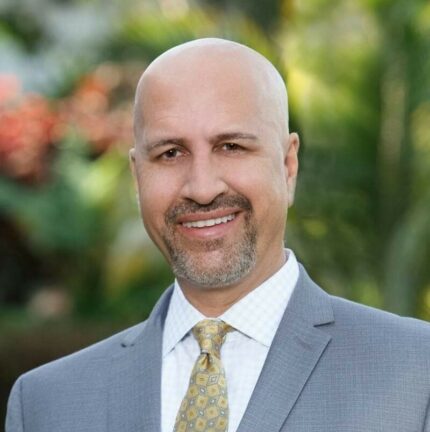 Joseph Scondotto has worn many hats in his nearly 40 years of working in the financial industry; from leading bank branches to overseeing marketing to serving as vice president. One thing that has remained the same is his passion for helping people and communities of all backgrounds build wealth.
Holistic philanthropy and outreach
Joseph currently oversees Comerica Bank's philanthropic initiatives across South Florida as the External Affairs Market Manager and helps over a thousand people a year. His work helps ensure that low and middle-income South Floridians' financial needs are properly served.
Sometimes through grants and sponsorships, sometimes through financial literacy classes that teach financial fundamentals like budgeting and using credit. The ultimate goal is to help people build better financial habits and be savvy consumers.
"My time and energy is dedicated to middle and low-income areas and places like schools," he says. "Small business entrepreneurs are a focus for us as well."
But Joseph recognizes that financial knowledge isn't the only factor that can affect a person's financial well-being. Lack of affordable housing, rising costs, and the growth of housing insecurity are growing concerns in South Florida.
In his efforts to always keep the bigger picture in mind, Joseph regularly attends seminars and local community events to educate himself on the immediate concerns of the communities he serves. One past event discussed generational poverty. Another is how residents were struggling to afford necessities like food and gas.
An avid advocate for community engagement
Having grown up in New York City, the financial capital of the world, Joseph was exposed to all the ways money, financial systems, and socioeconomic circumstances come together to influence every part of society and drawn to the industry ever since. During his many years and roles in the finance industry, he has witnessed time and time again the power of community engagement.
"I'm honored to be part of this. I appreciate the challenges in the nonprofit space" says Joseph, "I've never enjoyed a job more than this. It's totally committed to helping people. We all want to help. We support the organizations that have the biggest impact. Consolidated Credit is a great partner."