Learn how to budget, save, build credit and plan for the future.
Debt is just one part of your total financial picture. It's definitely an important piece of the puzzle, but you have to understand it in relation to other parts of your financial life if you want to be truly successful. In other words, in addition to knowing how to manage debt, you have to understand the basics about key financial topics like budgeting, saving, maintaining good credit and planning for the future in order to have a balanced financial life.
You also need to be able to overcome challenges that come up along the way. Major life events like getting married and having children have a big impact on your ability to maintain financial stability, while unexpected life events like an illness, layoff or identity theft can derail even the best laid financial plans if you don't take time to plan ahead.
This section of our website is designed to help you achieve a better understanding of personal finance, in general, so you can learn how to build a stable outlook that supports achieving your financial goals without taking on debt or putting your stability at risk. If you have questions or need help addressing financial challenges you may be facing because of debt, call Consolidated Credit today at 1-888-294-3130.

Personal finance doesn't have to be so confusing. Here's a simple, 60-second overview of everything you need to know about managing your money.
Good finance is essentially a really skillful balancing act. You have to make sure you're spending, debt, and savings are proportional to your income level. Otherwise, you wind up with debt problems and can't reach your financial goals, like retiring on time, buying a house, or sending your kids to college without the burden of high student loan debt.
Savvy finance also means taking steps to maximize your credit score. As the most important number in your financial portfolio, an excellent credit score means less money spent on interest and the best terms on loans, including your mortgage.
So whether you're just starting out or you're already enjoying your golden years, good finance is essential for a stable and successful life.
Building an accurate household budget is essential to achieve and maintain financial stability. It's the foundation of a solid financial outlook because it helps control overspending so you can avoid problems with debt. You can also plan strategically to save money and achieve your financial goals without relying on credit.
The following resources can help you learn how to budget:
Your credit profile and credit score are used to make key decisions about your creditworthiness and your responsibility as a borrower. Even employers and education admission boards may review your credit report to assess your risk. With that in mind, it's critical to understand how your credit profile is constructed and how information in your credit report determines your score so you can take action to maintain the best credit possible.
These resources can help you understand credit and your credit score:
Developing effective strategies for saving money and knowing how to allocate that savings correctly to help you achieve your goals can help you avoid problems with debt. You can also create a financial safety net for your household so you don't face financial distress every time you face a challenge.

These resources can help boost your savings and build effective saving strategies:
As most people's primary source of income, it's essential to get the right job with the best salary and benefits to support your financial goals. How you handle employment challenges can make or break even the best financial plans. So you need to be strategic when it comes to getting jobs, transitioning to a new opportunity and advancing in your career.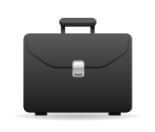 These resources can help address challenges related to employment:
Achieving financial stability now is key, but you also need to be planning ahead for long-term stability, too, particularly when it comes to retirement. Ensuring you have enough money and assets to retire on time can be tough – especially if you face financial challenges like debt problems in the here and now. However, you have to find ways to plan and save effectively.
The following resources can help you achieve a debt-free retirement: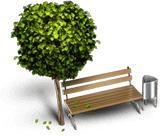 Student loan debt has become a crisis that is causing many young Americans to start their financial lives in a significant hole. Parents need to plan ahead to help their children as much as possible, while those students take action to ensure they minimize potential problems with debt as much as possible.

These resources help avoid and address challenges with student debt:
Personal relationships can have a big impact on your bottom line. From finding the one and ensuring you're on the same financial page to planning a wedding, there are plenty of ways that true love can also lead to serious debt. Even after you tie the knot, it takes work to have a successful financial life together, especially once you start a family.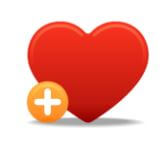 The following resources can help you achieve stability together:
Special life events – good and bad – can make it difficult to maintain financial stability. Whether it's a good event like taking a vacation or celebrating the holidays with your family, or something potentially devastating, like a death of a spouse or a natural disaster, all of these events affect your ability to manage your money and avoid financial distress.

These resources help you overcome financial challenges caused by life events:
Service members, veterans and their families face some unique financial challenges not seen in the civilian sector. From deployment challenges and income changes caused by active duty status changes, to transitioning to civilian life and using VA benefits to achieve homeownership, military personnel and their families often require specialized advice to succeed.

These resources are designed to help military families achieve stability:
Women also face some unique challenges when it comes to good money management. It's important for women to understand how to address challenges so you can be successful whether you're on your own, in a relationship, or supporting a family.

These resources can help women become better money managers: