Upcoming Webinars & Seminars
NOTE: Due to public health safety concerns, all live and local events have been canceled until further notice. We will reschedule these events for later in the year. In the meantime, we encourage you to sign up for our online webinars!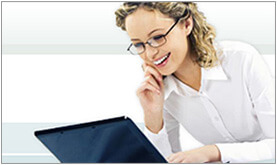 Events shown in BLUE are online webinars. You can take these courses no matter where you are in the world. Just click on webinars you'd like to attend and complete the form to sign up.
Events shown in ORANGE are local seminars. This means you need to be in the Miami-Fort Lauderdale area of South Florida in order to participate. Just click on the event to register.
Date & Time
Wed, Dec 08 | 01:00 pm - 02:00 pm
Date & Time
Wed, Jan 12 | 01:00 pm - 02:00 pm
Free Webinars On Demand
If you can't make one of our scheduled webinars because of your busy schedule, don't worry! We've created Webinars On-Demand so you don't have to miss out on the great information we provide. Webinars on past topics are posted as they become available. We encourage you to take advantage of live events whenever possible since they allow you to ask questions to ensure you really grasp each financial topic presented.