Finance for Couples
Making sure you're on the same financial page with your partner.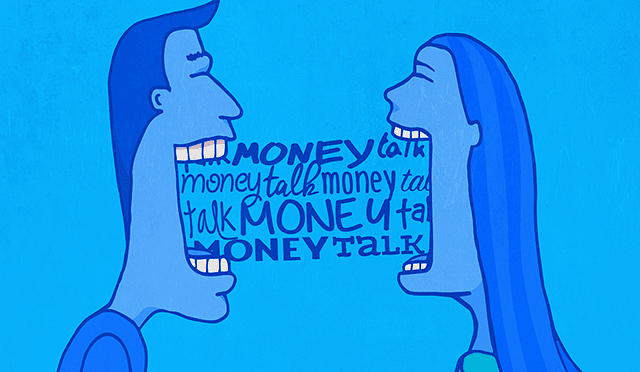 Every relationship hits that point where it turns serious for both people – you pass the point of casually dating and move to considering how you'll spend the rest of your lives together. It's an exciting time, no doubt, but it's also a time when you need to be taking a few steps to ensure this person is really "the one."
… And as unromantic as it may seem, finance needs to be a key part of the decisions you make before you move forward. Getting on the same financial page early on helps ensure the success of your relationship – especially given that money problems are a leading cause for divorce and separation. So you have to talk to your partner about money and your financial perspectives if you really want to have a long-term relationship.
The information below gives you eight key topics you should cover in the conversations you have with your partner about money and finance. The sooner you address these potential issues, the less likely you are to face conflicts about your finances in the future.
If you have questions or you need help eliminating debt so you and your partner can start a debt-free life together, we're here to help. Call Consolidated Credit today at (844) 276-1544 to request a free, confidential debt and budget evaluation with a certified credit counselor. You can get credit counseling together or separately – whichever option works best for you both.