March First-Time Homebuyer Orientation
Date & Time
Tue , Mar 29 | 06:00 pm - Wed , Mar 29 | 07:15 pm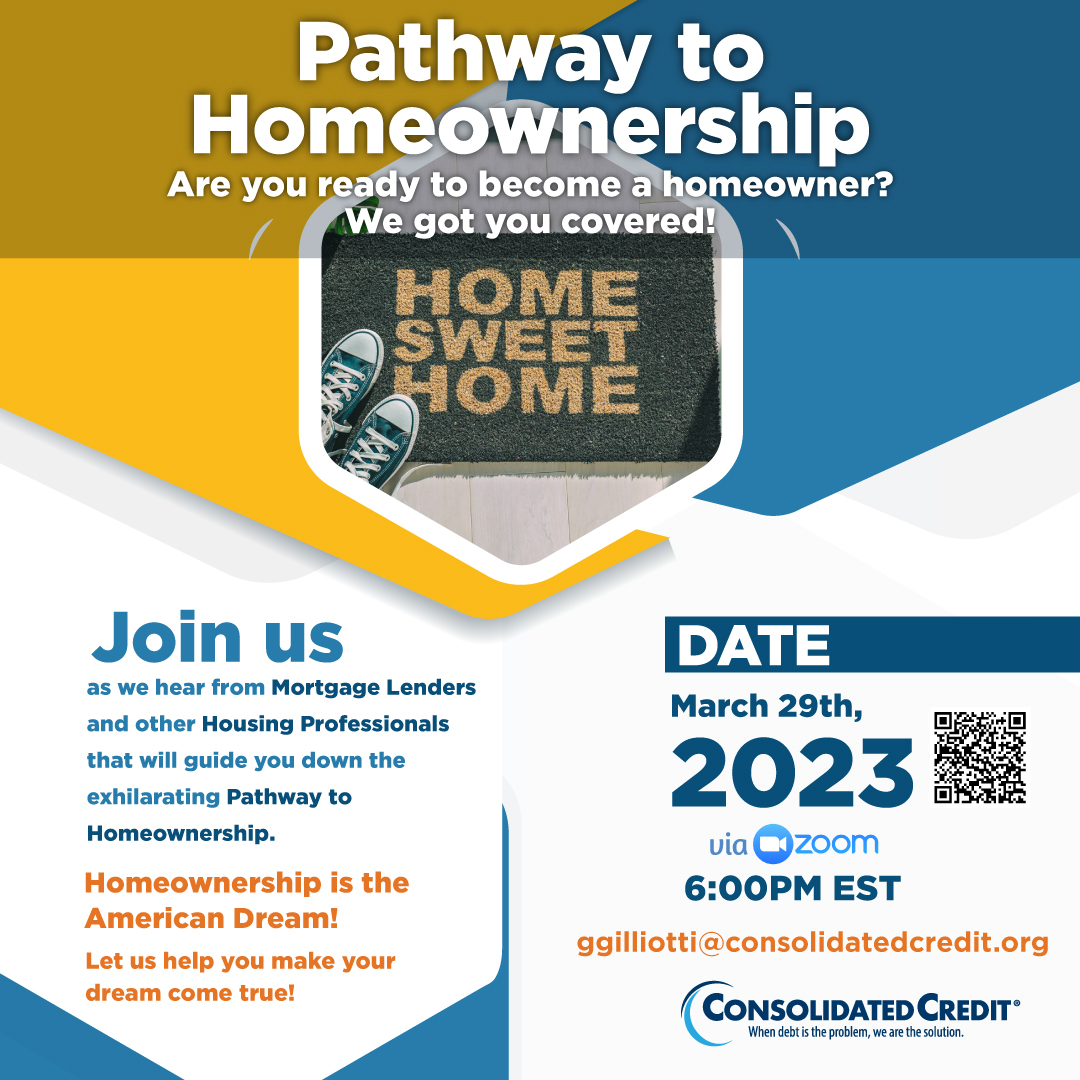 Join Consolidated Credit's First-Time Homebuyer Orientation
Join our discussion as we hear from mortgage lenders and various housing professionals about what it takes to be a homeowner.
We'll go over:
How to avoid negative homebuying experiences.
The obstacles and challenges of homeownership.
How to make the transition to becoming a homeowner.
Still have questions after the webinar? Call us at 954-377-9167 to speak with a member of our HUD-certified counseling team.