May First-Time Homebuyer Orientation
Date & Time
Wed , May 24 | 06:00 pm - 07:15 pm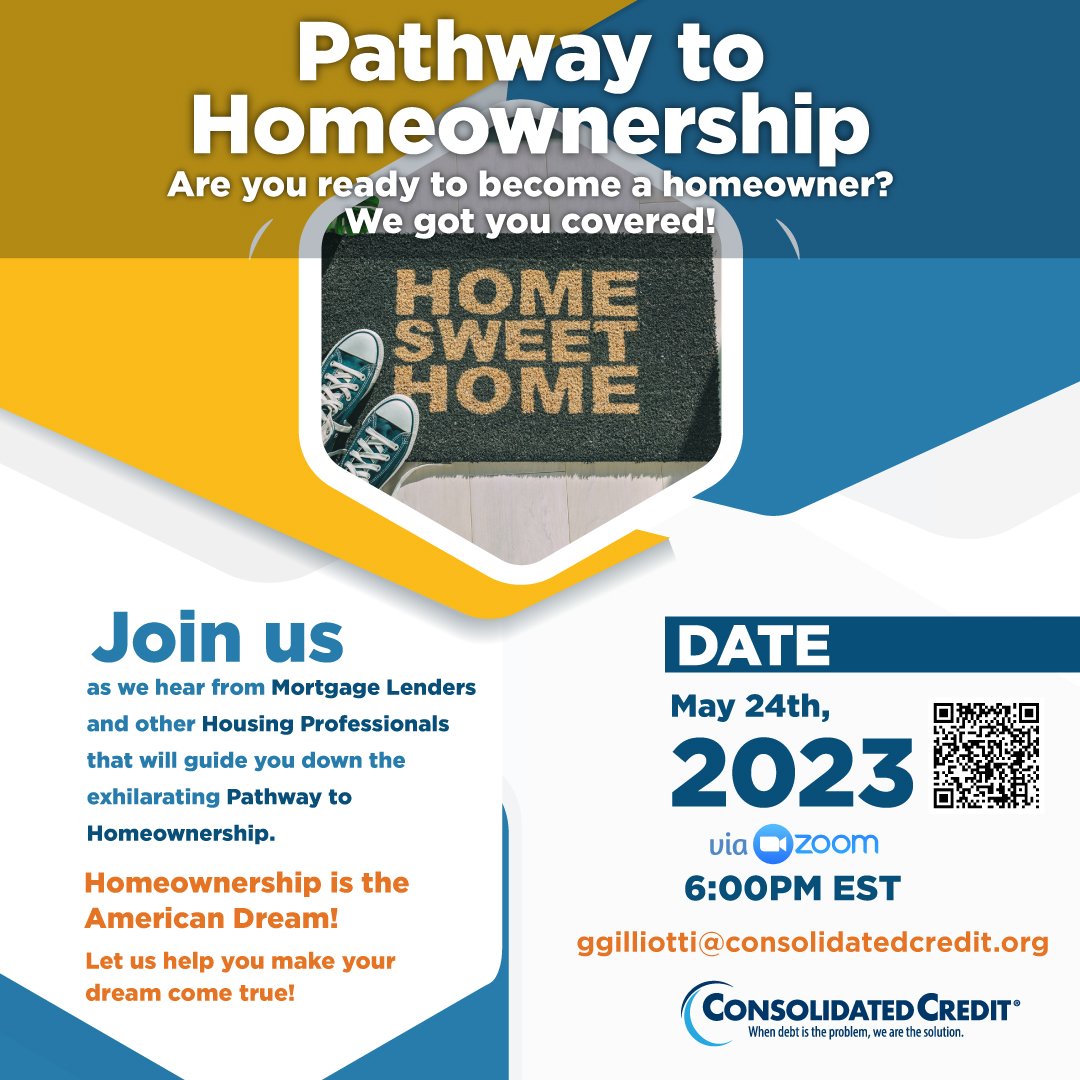 Join Consolidated Credit's First-Time Homebuyer Orientation
Sign up today then join us online to hear from mortgage lenders, HUD-certified housing counselors, and other housing professionals about what it takes to be a homeowner.
We'll cover:
How to avoid negative homebuying experiences
The obstacles and challenges of homeownership
How to successfully make the transition from renter to homebuyer to homeowner
You'll learn what you need to do to start the homebuying process on the right foot and the free support and programs that Consolidated Credit's housing counseling team can provide. We're here to turn your homebuying goal into a real plan that you can execute!
Do you still have questions? Call us at 954-377-9167 to speak with a member of our HUD-certified counseling team.