Setting a Food Budget to Save Money
Keeping food costs low as you eat in and dine out.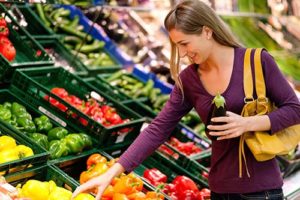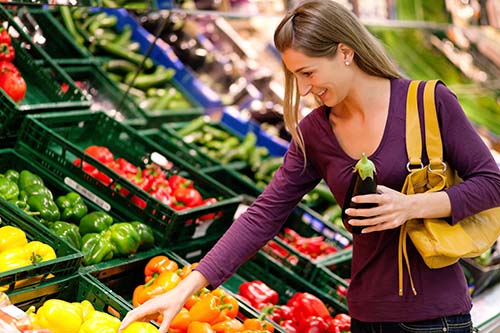 In normal circumstances, the average family spends about 12.5% of their overall budget on food. More than half of that (56%) goes to cover groceries, while the rest is spent on dining out.[1] That means that how you manage your food budget can have a significant impact on your ability to spend effectively, and maintain a budget overall to avoid debt.
Of course, the current situation is anything but normal. Most families are eating at home more, even with expanded delivery services and curbside pickup. People are having to adjust their budgets and meal plans around everything from more meal at home, shortages, and delivery costs to losses in income.
If you're facing a tough situation due to unemployment or a loss of income, there are resources that can help. Food banks, food pantries, and free distribution programs in your local community can be crucial in ensuring you can feed yourself and your family.
It's important to get the help you need. Don't let emotion override the need to put food on the table. This situation is beyond anyone's control and you're not alone in possibly needing help for the first time.
According to Feeding America, food banks are seeing a dramatic increase in the number of people in need of their support.
"Roughly 2 in every 5 people visiting a food bank are seeking help for the first time, as those who previously had a stable income are suddenly unable to put food on the table because of a job loss or a reduction of hours."
If you are experiencing hardship now, find a local food bank or pantry. You can also check your city and county websites, which may have information about other local food distribution programs in your area.
This guide is designed to help you learn how to set an effective food budget. If you're having trouble making ends meet, call 1-888-294-3130 for a free budget evaluation.
How much should you really spend on food?
Each month, the U.S. Department of Agriculture puts out an official USDA food plan monthly report. These plans detail how much you can expect to spend on a nutritious diet at four different cost levels, based on age, gender, or family size.
This recommendation offers some helpful guidance on how to set your food budget. All the plans are geared towards maintaining a healthy diet based on your budget limitations.
Setting up a weekly meal plan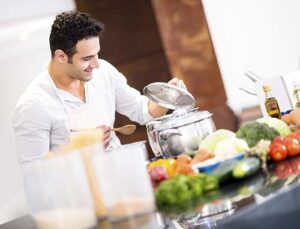 One of the best ways to ensure that you keep costs low and minimize food waste is to set up a weekly meal plan. This helps you organize a shopping list, so you only buy what you need.
You can also arrange meals throughout the week to ensure you use all the ingredients you buy. This is especially useful if you are cooking with raw ingredients, particularly produce, which is also a useful way to reduce costs.
Cooking meals from scratch is almost always more cost-effective than buying pre-packaged meals that are put together for you.
These tips can help you ensure that you set a practical weekly meal plan that you can stick to throughout the week.
Only try new recipes on days off when you have extra time to cook.
For workdays, use recipes that are easy to make, such as 15- to 30-minute meals that you've tried before.
Make recipes easier as your workweek progresses. This will ensure you don't end up going through a drive-thru or ordering takeout because you're tired after a long week.
Do prep on weekends or days off. Components for dishes and whole meals (soups and casseroles) can be made in advance and refrigerated or frozen.
Plan portions for leftovers to eat for lunch. Make more than you and your family need for one dinner so you can use the leftovers for lunches that you can heat up the next day.
Once you have your meal plan, make a shopping list. Don't keep things in your head. Write out a list, use a note on your smartphone or get a grocery list app.
Only shop for what's on your list. Make sure to take your list with you and stick to it as you shop. Avoid shopping hungry or tired, which can lead to more impulse purchases.
Using cost-saving tools without getting extreme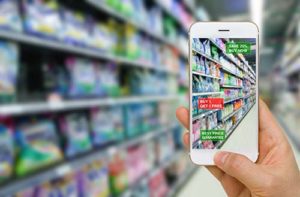 People often think that you must be an extreme couponer and spend hours clipping coupons and sending in rebates to save money. However, you don't need to go to extremes to save a little cash.
What's more, smartphone apps and email programs make it easier than ever to find and use coupons and redeem rebate offers. In many cases, it's automatic!
Coupon apps and websites
Manufacturer's coupons are easily found through websites and apps like Coupons.com and CouponCabin.com. These are coupons offered by your favorite brands, offering money off a purchase or special deals like bogo (buy one, get one).
You can either search the website from your desktop and print coupons to take to the store, or you can use the app and scan your smartphone at checkout.
In-store coupons, offers and bogo deals
Most grocery stores offer their own discounts, in addition to manufacturer coupons. Long gone are the days of flipping through a printed circular to find deals.
You can sign up for email newsletters from your grocer or many stores now have their own apps.
The best thing about in-store deals is that they stack with manufacturer coupons. If your favorite brand of chips has a coupon for $2 off and your grocery store offers a bogo on the same chips, you can use both. You get a $2 discount on the product you pay for, then you get a second item for free.
Price-matching
Make sure to also check if your grocer offers price matching, where they are willing to match a coupon offer from a different store. If so, keep your eyes out for coupons and deals from other stores and take advantage of price matching where you shop.
Price matching can keep you from having to go to multiple stores to get the best deals.
Rebates
Rebates are offers from a manufacturer where they give you money back once you provide proof of purchase. In pre-technology days, this involved physically mailing in part of the packaging into the company.
Now, there are rebate apps, like iBotta, which make it easy to redeem rebates. Some apps work by selecting the rebates you want to redeem and taking a picture of your receipt to show proof of purchase.
More recent updates to apps like iBotta will integrate with your smartphone. When you pay for your purchases through the app using your smartphone, it applies the rebates automatically.
Rebate apps will then give you cashback that you can transfer to your bank account.
The more you do, the more you save
If you use all these money-saving apps together, then you can get the benefit of extreme couponing without going to extreme lengths. Armed with your smartphone, most of the money-saving becomes automatic.
You can save with a coupon from the manufacturer, save with in-store deals, and then redeem rebates for cashback.
The right way to dine out (or do delivery and curbside pickup)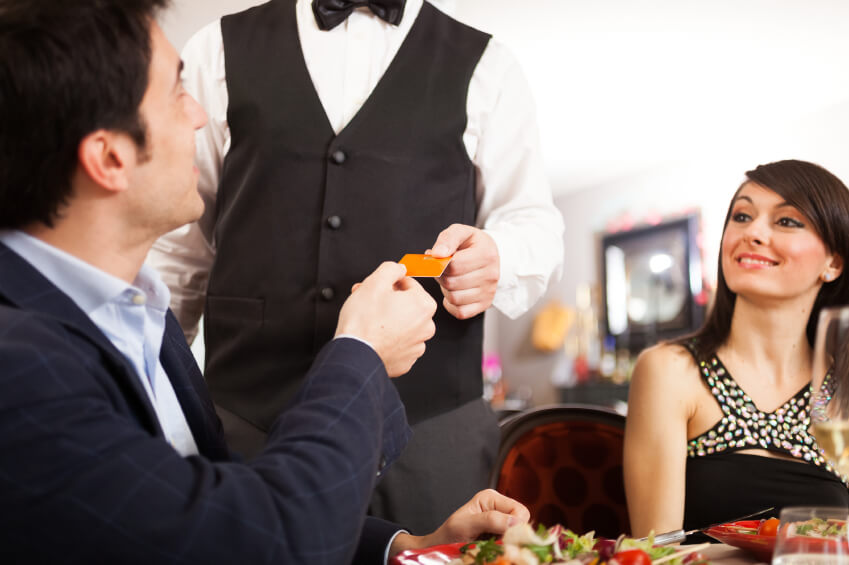 In general, eating at home and making meals at home to take to lunch or school is more cost-effective. But sometimes, you just want someone to cook a meal for you.
There's nothing wrong with eating out – or in the current situation, doing delivery or curbside pickup. You can treat yourself to a meal you didn't have to cook for special occasions or even just to have a night off from cooking.
What you want to avoid is eating out for every meal. Going out to lunch with your coworkers one time a week is fine. Going out 5 days a week is expensive and likely to lead to credit card debt.
These tips can help you stay on budget.
Keep a separate budget for meals out
Separating your food budget into two categories can make it easier to stay within reason when it comes to dining out.
Groceries are a necessity. So, you set a weekly or monthly budget and a meal plan and shop accordingly. Dining out, takeout, and deliveries should be a luxury. It's a discretionary expense that's nice-to-have if you have the extra money for it.
Set a reasonable budget for dining out that works for your income, based on the overall budget that you set. This will set a limit for how much you should eat out or order delivery. One month, you may have one nice meal out for a family birthday. Then the next month, you have a night of delivery and lunch with coworkers and brunch with your family.
Check prices and look for deals
Make sure you know how expensive a restaurant is before you order. You don't want to choose a place that's pricey when you're living on a limited budget.
You can also use apps like Groupon and Living Social to find deals on restaurants near you. You should also check debit and credit card cash-back offer programs. These may give you cash-back for eating at specific restaurants or restaurants in general.
Only dine out when you have the cash to cover the bill
Once you've reached the limit you set for dining out, then you need to stick to your budget and cook the rest of your meals at home. If you have extra cash that month, then it's fine to treat yourself.
Even if you use a credit card to earn cash-back on the meal, you should have the funds to pay the meal off that month. Otherwise, the interest charges on your credit card will quickly offset the cashback you earned.