Client Profile: Troy W.
An Alaska man struggles with credit card debt in divorce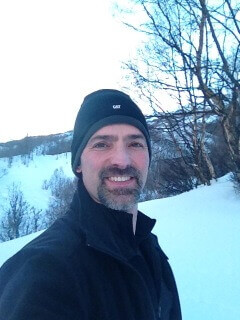 Many married couples are weighed down by debt. If they decide to divorce, balances can get even higher and paying them off can get more complicated.
When Troy divorced his wife, he walked away with $3,800 in debt. But he racked up an additional $20,000 in attorney fees, child support, mortgage and other bills.
He and his ex-wife split custody of their now-5-year-old daughter, while he took full custody of the debt. Troy says he did it to protect his daughter and "my daughter's mom," but it also turned out to be a smart move for him.
That's because, like all marital debt, regardless of the amount, both the husband and wife are responsible for it. Usually, how debt from joint accounts is split is recorded in the divorce decree. Since Troy had more income, he protected his credit score and credit report by making sure the debt was paid off on time. If his wife had taken some of that debt and not paid it, Troy's credit score would have been damaged right along with hers.
Still, Troy struggled to pay off the debt. Nothing worked until he landed at Consolidated Credit.