Smart Spending Tips
Finding ways to save money every day to maximize your cash flow.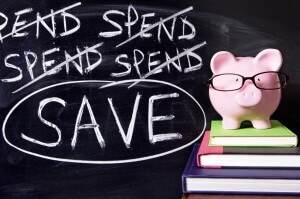 The reports on Americans' savings habits are abundant – and they are often grim…
Sixty-two percent of American consumers can't save for rainy days.
Sixty percent of homeowners aren't saving for home repairs.
Sixty-percent of Boomers aren't ready for retirement for financial reasons.
Over 50 percent of parents haven't saved for their kids' college education.
For some reason, Americans aren't saving – and not because they don't want to. In fact, at the dawn of each New Year, millions of us resolve to save money but lack confidence that we'll be able to. As a result, many consumers are left to live paycheck to paycheck. Still, there's hope. With the right strategy, you can save even on a limited budget.