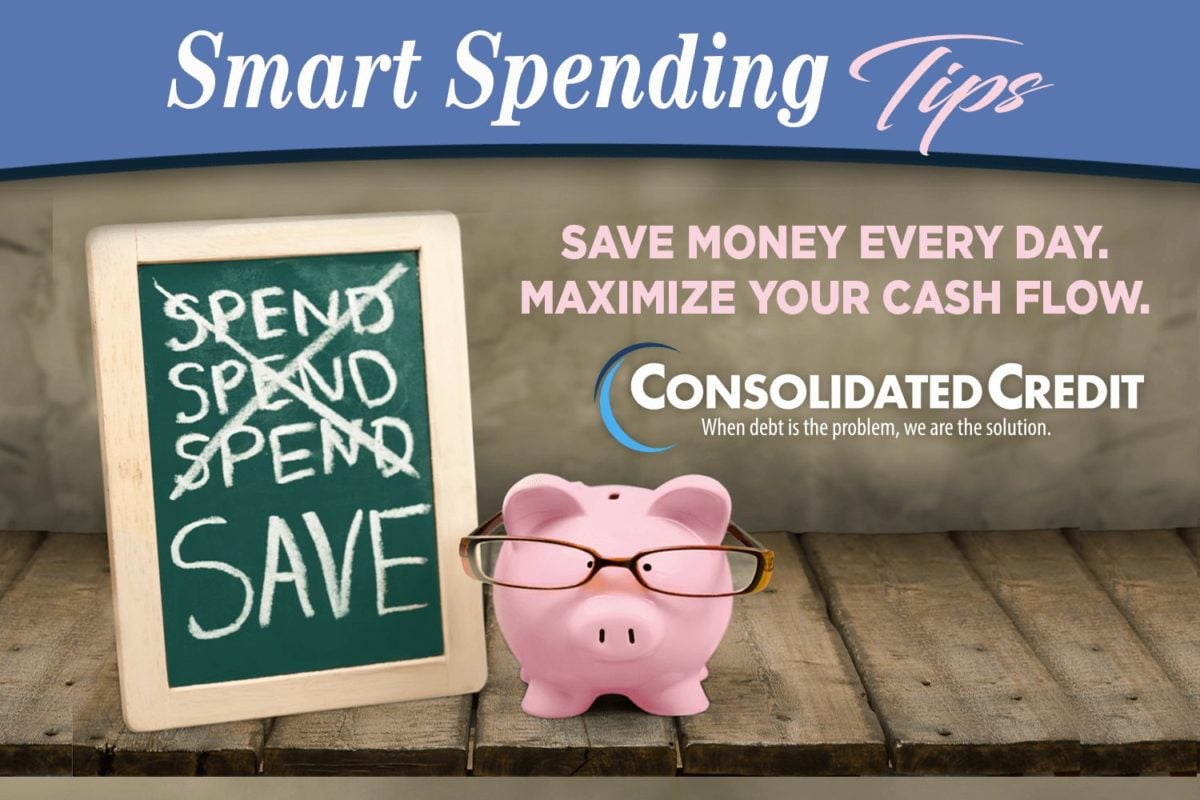 Finding ways to save money every day to maximize your cash flow.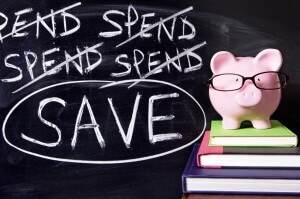 The reports on Americans savings habits are abundant – and they are often grim…
Sixty-two percent of American consumers can't save for rainy days.
Sixty percent of homeowners aren't saving for home repairs.
Sixty-percent of Boomers aren't ready for retirement for financial reasons.
Over 50 percent of parents haven't saved for their kids' college education.
For some reason Americans aren't saving – and not because they don't want to. In fact at the dawn of each New Year, millions of us resolve to saving money but lack confidence that we'll be able to.  As a result, many consumers are left to live paycheck to paycheck. Still, there's hope. With the right strategy, you can save even on a limited budget.
Intelligent people manage their spending power. –Varda Epstein, Kars 4 Kids #SaveMoney
Click To Tweet
With the help of free resources you can get through non-profit organizations, consumers can get the help they need to better manage their finances and get out of debt so they can develop an effective saving strategy. If you're struggling to save, simply dial 1-888-294-3130 or apply online to find out if you're in debt and if so how much debt you're in.
General Saving Tips
Budget
A budget is designed to help streamline your finances to see where you're spending. Craft a budget immediately if you don't already have one. Additionally, save all receipts so you can assess your spending at the end of every month. You may be surprised to discover how much of cash you throw away and how much of it was actually spent on impulse.
Use credit cards sparingly
Credit cards can be both a blessing and a curse. The use of credit cards can be necessary in certain instances, but cash should always be king. To prevent overspending some consumers put their credit cards on freeze… literally – put them in the freezer and get them on ice. The idea is that by the time they thaw out the urge to spend unnecessarily and impulsively may have already dissipated.
Call your credit card company, and ask for lower interest rates, or to waive late fees. Be sure to tell them how good you have been with payments. And of course, always pay bills on time to avoid late and penalty fees.
Use your bank for all financial transactions
Bypass ATM machines that do not belong to your bank.  Use your bank's ATM to avoid paying withdrawal fees. Banks charge non-customers an average of $2.60 for using their ATMs, plus, customers' banks charges $1.53 for using someone else's bank, according to a report by Bankrate.
You need to know how to spend your money wisely. –Pratibha Vuppuluri, She Started It! #SaveMoney
Click To Tweet
By using your bank's ATM to withdraw your own money you save about $4.13. You may also opt to get cash back on purchases (some businesses offer up to $100 cash back), when you use your debit card. Be sure to ask the clerk if there are any fees for using this option. You may also consider switching to a bank that refunds ATM fees. Bear in mind, in order to take advantage of this option, you may have to maintain a minimum balance. Another option to avert banking fees such as checking account fees and withdrawal fees is to switch to online banking.
Maximizing Savings on Recurring Expenses
Food and groceries
Create a shopping list and stock up on the essentials. Buy in bulk for items you use frequently, but remember not everything needs to be bought in bulk. Grocery stores usually have and BOGOs, so opt to shop around these weekly discount. Just be sure you don't buy something you don't need simply because there's a good deal.
Take advantage of price match guarantee options like Walmart's. All you need is proof (advertised deal, flyer, ad) that their item is out-priced and they will honor that cheaper price.
 Use the barter system on certain services
Trade goods and services with friends, neighbors and family. Your spouse can fix a neighbor's leaky faucet while their son mows your lawn. Ladies can forego a trip to the salon and consider meeting up with girlfriends and doing each other's hair, nails and makeup.
And if you're tired of wearing the same clothes, swap with friends and ditch the department store.
Take advantage of alternative shopping
Outlet stores usually offer great prices on popular designer brands. Discount stores, consignment, thrift or second hand stores carry lightly used clothing at awesome prices.
Visit the mall less often to avert overspending or buying on impulse. If you must, wait for the big store sale to make necessary purchases. Always head to the sales or clearance rack first.
Utilize those coupons and rebates
Clip coupons and don't be shy about using them. There are coupons for pretty much everything these days. Whether you're going out to eat as a treat, grocery shopping or need a haircut, there's a coupon for that – use them.
The use of, access to, and availability of coupons has never been easier. You need not worry if you forgot your coupons at home, a mobile device may be your saving grace. Let money saving apps do the comparative shopping and coupon clipping to save you time and money.
Never go without a grocery list
Take stock of your pantry, refrigerator, and cabinets before making that trip to the grocery store to avoid buying items you already have. Always stick to your list to avoid unnecessary purchases.
Additionally, always eat up before going to the supermarket.  Shopping on an empty stomach makes everything look good and enticing.
Buy in-season fruits and veggies
Shop at the local farmer's markets for cheaper prices on fresh produce and always bargain. If you love the smell and taste of fresh herbs, plant your own and harvest tons savings later. You don't need a lot of space to garden either; a few pots along your windowpane can do the trick.
Here are 5 top grocery shopping apps according to ABCNews:
ZipList (for Apple and Android app recreates your grocery list and even tells you the aisle-by-aisle layout of participating stores.
Weekly Ads & Sales
Grocery iQ
SavingStar
Cellfire
Fire up your kitchen and dine in
By dining in, not only will you be saving on food, you will also be saving on service and accommodation fees.  If you're tired of eating your own cooking, organize a potluck between neighbors and friends. They are always fun and cost-friendly for everyone involved.
Thanks to cookbooks, you can recreate your favorite restaurant meal and save over $30. Another plus is that you will have leftovers for lunch the next day. Cha-ching!
Pack a lunch
Opt-out of the office lunch dates. It may suggest that you're either anti-social but only you know the depths of your pocket. Carrying your lunch to work could save you up to $2,400 a year.
Let's calculate: If you spend at least $10 a day, 5 days a week, 4 weeks a month that's $200 a month, now multiply by 12 months and you get $2,400 a year! Now that's savings.
Brew your own coffee
Let's say a latte cost about 5 bucks. Multiply that $5 by 5 days a week by 4 weeks a month by 12 months a year! $1,200! That's how much you spend annually on Joe!
How about making your own? A machine may run $50 or more but it can boost your wallet over time.
While you're at it, cut out the vices like nicotine, snacks, sodas, and watch your savings multiply.
Forget bottled water, purify your own
Use the faucet or invest in a purifier or water treatment system. In essence, all you're paying for is the convenience of carrying the bottled water around. Statistic brain says if tap water costs the same as the cheapest water bottle, your monthly water bill would be $9,000. What!? Solve that problem by investing in a reusable water bottle to carry on the go. Doing so will benefit both your wallet and the environment.
Pack a snack for the kiddies
If you have small children, then you know they always want this and that when they're on the road. Never leave the house without first packing some snacks. Just as important it is to save cash for emergencies, always make up an emergency bag for the car so you never have to purchase anything while you're out.  Be sure to include a first aid kit armed with amenities like diapers, pull ups, change of clothes, medicine, water, sunscreen and rain gear as well.
Carpool
Ride to work or school with a buddy or a couple of buddies.  That way your turn to drive will be less frequent, saving you tons on gas. If you can bike to work, ride on. In addition to saving money you will also be getting your daily dose of exercise.  Don't forget to park and ride the train or the bus. You will save on fuel, automobile wear and tear, and parking.
Entertainment
Whoever said you have to leave home to have fun? Forget those nights out on the town and create your own Movie night or Games Night at the house. Not only will you save, it will also foster bonding. Rent a movie, visit the local Park, library, unearth the old fashioned Board Games, or snuggle up with a good book. Rekindle your relationship with the local library and rent books, movies and games instead of buying. These are great ways to have fun with the entire family without breaking the bank.
Check your local weekend paper for ideas on what to do for free that weekend.  If you feel that staying home is not the same as going out, the paper usually provide a list of Discount theaters where you can watch the movie you've always wanted to watch at a much lower price. You can also go to matinees where tickets are always cheaper. If you do decide to go to the movies try eating at home to avoid spending too much money on popcorn, drinks and candy.
Buy generic versus brand-name
Buy store brands, even on medications to keep you and your wallet healthy. A consumer affairs report says the only difference that exists between generics and branded drugs is price. And, generic drugs can cost up to 95 percent less.
When it comes to food, there is no distinguishable taste difference between brand name and store brand. The only obvious difference is in the branding and packaging. So, why pay more for stuff that you can't eat anyway.
Balancing quality with value to get the best deal
Companies spend large sums of money to create brand loyalty in their customers and the efforts obviously pay off given the extreme commitment most consumers show to buying their favorite brands. Even when money is tight, it seems like many people would rather do without something than buy a generic version of the same product. But, brand name foods generally cost 10%-50% more than generic alternatives.
In reality, you shouldn't pigeonhole yourself into shopping solely by brand or shopping only for generics. A smart shopper does both.
Haggle, haggle, haggle
Regardless of what you're buying – product or service – don't be shy about asking for a discount. It matters not if it's a house, TV, haircut, vegetables at the market or a discount on your rent. When haggling on services simply say you've been quoted a lower price by one of their competitors and they will most likely relent. Offering to give recommendations to your friends and family is also a sell.
Try it. You don't have to be good at bargaining, ask anyway. The worse that can happen is being denied. On the flip side – a yes may be enough to cover a utility bill.
Little Steps can Amount to Big Savings
The most fundamental rule in saving money is to spend less than you make. Crafting a budget to track where your money is going is a great place to start. If you need help getting started, enlist the help of a financial professional and check out Consolidated Credit's free tools and resources. If saving money is proving difficult because there's no room left in your budget, your debt to income ratio (DTI) may be too high.