Karen Dorsey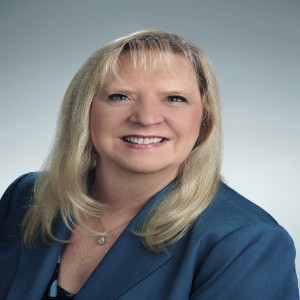 Karen currently works for South State Bank, N.A. as a Senior Mortgage Banker. She worked as a Mortgage Broker for many years for her own brokerage but realized she has better opportunities for helping borrowers by working for South State Bank, as she can offer more mortgage products at better interest rates.
"I've been doing residential mortgages for over thirty years. I've gone from the back room doing closings and processing to underwriting, so I have kind of done the whole gamut. I think that helps me really understand the borrower and what the borrower needs."
Being a mortgage originator is what she feels she is best suited to, as she can find a way for almost anyone who wants to own a home to have that dream come true. She is always willing to help borrowers prepare to make the leap in homeownership.
Finding her passion for supporting first-time homebuyers
After 30 years in the business, Karen has found her purpose in working with first-time homebuyers.
"My passion is first-time homebuyers. I love, love seeing them be able to get their dream, and get into their first home. It's the look on their face when they first get the keys to their new home and they look at you with tears in their eyes to say, 'Thank you. You helped me get my new home!' It's very fulfilling, that's the reason I stay doing what I'm doing."
With so much time invested, she feels a personal connection her clients.
"This last spring there was a woman who had been looking for a very long time for a home. It turned out that it was her student loans that were holding her back, even though there were not any payments due. In the mortgage industry, it is still required to show that you are able to pay them once they become due again.
"So, what we did was refinance her loans to a lower payment, allowing her to save up for a down payment and get her home. After working together for so long, we became close personal friends, and there's no better feeling than helping a friend realize their dream."
Midwest beginnings
Growing up in Wisconsin, Karen attended the University of Wisconsin, becoming a licensed respiratory therapist. Both of her parents' careers were in real estate, so it was only natural that working with homebuyers would turn out to be her true calling.
"When I relocated to Florida, I was looking for something different, something new. I kind of happened upon being in the mortgage industry. I knew people who were in the mortgage field, and it was something that, at the time, allowed me to work part-time. I needed flexibility. I was a single mother and it let me run and pick them up if I had to and come back. I never really worked in the financial industry before, and it helped me get my foot in the door."
Karen's greatest reward is knowing that the assistance and knowledge she provides to people helps them achieve their dreams.
"Just helping people get into their homes is a huge accomplishment. There has been a ton of changes and you just have to roll with it and go with it. Sometimes not everything you do is a paid position. I helped clients with how to speak with banks, and sometimes even spoke to the banks for them. I don't consider this going above and beyond, I consider it something that I'm glad to help with."
Passing down a passion for helping people
For Karen family is everything.
After meeting her husband Joe Dorsey, a local Banker, they became civically involved in their community. Between them, they have 3 children and 5 grandchildren. Having her kids participate in volunteering activities at school and civic organizations growing up, she is now teaching her grandchildren those same ideals.
"One morning after volunteering to help clean streets with my 8-year-old granddaughter, we went out to breakfast. My granddaughter proudly told our waitress of her recent accomplishment. The waitress was so impressed, that she gave her a cupcake as a treat. I promise you have never seen a bigger smile. It feels amazing to see how after just helping to clean a street, kids feel they have contributed and feel the need to do more."