Tari F. Boldin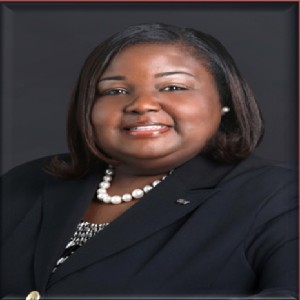 A native South Floridian, Tari has been a banking professional for over twenty years, beginning her stellar career with Community Savings Bank. Due to her diligent work, the Singer Island Branch quickly promoted Tari to Banking Center Manager.
When Bank Atlantic acquired Community Savings, she relocated to the Riviera Beach Branch, periodically overseeing the operations of multiple branches.
In her role as a Vice President and Community Development Manager at Truist, Tari is also responsible for expanding internal and external relationships in the assigned geographic territory to support community development lending and outreach strategies for the Enterprise CRA program. The counties included in the South Florida territory: are Miami-Dade MSA, Ft. Lauderdale MSA, West Palm Beach MSA, and Monroe, MSA.
Inspiring to all
She is currently serving as the co-chair for BOLD (Black, Organizers, Leaders & Doers)., at Truist.
An inspiration to the community, Tari serves on the Board of Directors for Riviera Beach CDC and various other non-profit organizations, also chairing multiple "lighthouse projects", which allow her to live our purpose to inspire and build better lives and communities.
"Over the years I've had the privilege to help a number of people become first-time home buyers. The most touching one to me is that of a visually impaired single parent we were able to help. We got her in her first home, built from the ground up, and during the closing, she stopped signing the paperwork and started crying. When I asked her why she was crying, all she could say was thank you. And that, to me, was inspiring. She was able to achieve her dream of becoming a homeowner."
Started from the bottom
Always one to inspire and motivate, Tari has seen people at the bottom, rise to the top.
"A client came with a low credit score and inconsistent income, wondering how they would ever be able to afford a home.," Tari says. "It certainly didn't happen overnight, but just a few months ago they finally became a homeowner. Set your goals, plan how to achieve them, and go to work."
She also volunteers with the Urban League of Palm Beach County and the American Heart Association. In her spare time, Tari enjoys volunteering with her church, sporting events, and spending time with her husband, family, and friends.
"My purpose is to serve and add value to all that crosses my path to be better."