Take this free 20-question test to see if your knowledge is up to par.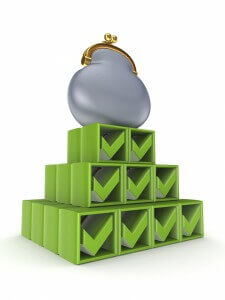 Financial literacy is essential to your financial success, but how much practical knowledge do you really have? Are you financially savvy enough to face challenges that arise and do you know what you need to know in order to reach your financial goals?
If you don't have a good foundation of knowledge in personal finance, it can be almost impossible to maintain stability and move forward. That means you need a way to easily identify gaps in your understanding so you can seek out the resources you need to get educated. With that in mind, Consolidated Credit created this simple 20-question financial literacy test designed to help you gauge your level of basic financial knowledge.
Answer all of the questions below and then tap the CHECK ANSWERS button at the bottom to see how you did. If you find you don't know enough about a particular topic, you can find a wide array of resources to help improve your understanding. If you get stuck or you're having financial challenges that require assistance, we're here to help. Call us at 1-888-294-3130 to speak with a certified credit counselor.