What to Do If You Receive an Unexpected Emergency Room Bill
Millions of Americans could face unexpected medical bills in January.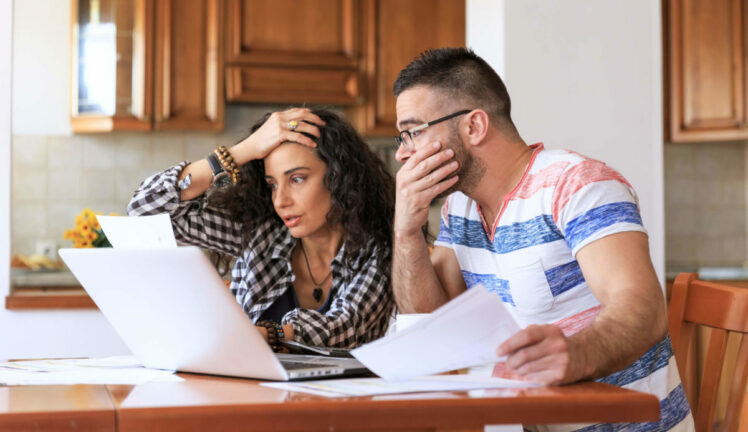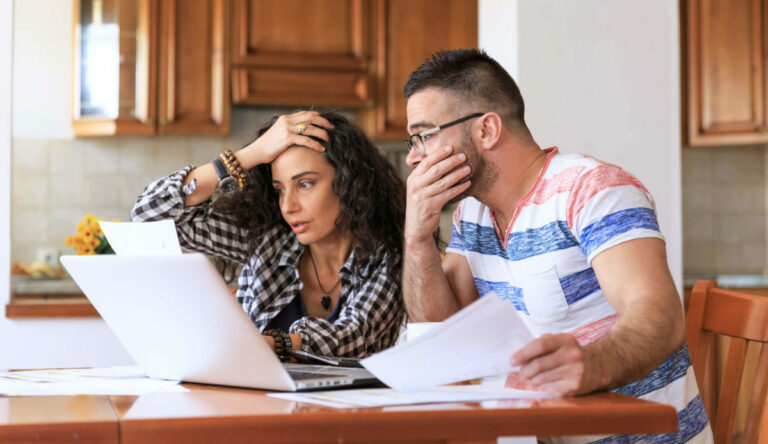 Medical debt is now the leading cause of bankruptcy in the U.S. A big part of the problem stems from gaps healthcare coverage. Essentially, people believe that they're covered for a visit or a treatment until they receive a bill. Unexpected out-of-pocket medical expenses like ER bills often wind up on high interest rate credit cards, which can double or triple the cost of a procedure by the time you pay it off. And while you may think you have enough coverage to avoid these kinds of frustrations, technicalities can pop up and catch you completely by surprise.
Take a recent report in Bloomberg that says that millions of Americans may find unexpected emergency room bills in their mailbox come January of next year.  Essentially, a fight between the nation's largest healthcare insurer (UnitedHealthcare) and the nation's largest employer of doctors (Envision Healthcare) may mean extra bills for consumers.
Why is a fight between companies causing extra emergency room bills?
Envision employs 25,000 doctors, anesthesiologists, and other hospital-based clinicians. Currently, they can't seem to come to a contract agreement with United. That basically means that anyone that has United health insurance that gets treated by an Envision doctor would receive out-of-network treatment.
The real challenge comes with emergency room visits. Let's say you need to the emergency room. You find an in-network ER that United says they cover. However, the ER doctor that treats you works for Envision. That means the ER visit is no longer in-network. Instead, you pay high out-of-network ER costs.
That's the exact scenario that up to 27 million Americans insured by United may face if contract negotiations fall through. If the two companies can't reach an agreement, the Envision will start sending emergency room bills to consumers. So, if you visited an emergency room anytime in 2018, then this could affect you.
What should you do if you receive any emergency room bills from Envision?
As Bloomberg explains, several of these cases have already gone to court. After all, it's not like you have a choice to pick your emergency room doctor when you go to the ER.
"If you choose an in-network emergency room then it's reasonable to have the expectation that you're receiving in-network care," says Gary Herman, President of Consolidated Credit. "You shouldn't need to worry about a contract disagreement between your health insurer and the network that employs doctors. But that's what we see happening here."
But the cases aren't turning out in consumers' favor so far. One case in Florida where a man received a $2,255 bill for an ER visit has already been dismissed by a judge. Another case in California where a woman received a $4,447 bill from Envision is still pending.
"It's not guaranteed that things are going to work out in a way that's good for consumers," Herman continues. "That means if you receive a bill, you need to start working towards finding a solution you can afford immediately. You can't wait around and hope that the two companies will eventually agree. That's a good way to end up with emergency room bills that get sent to collections."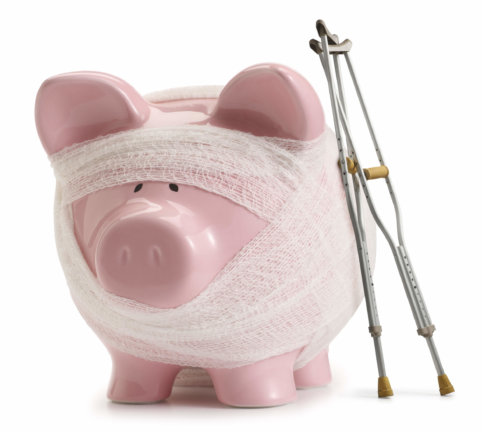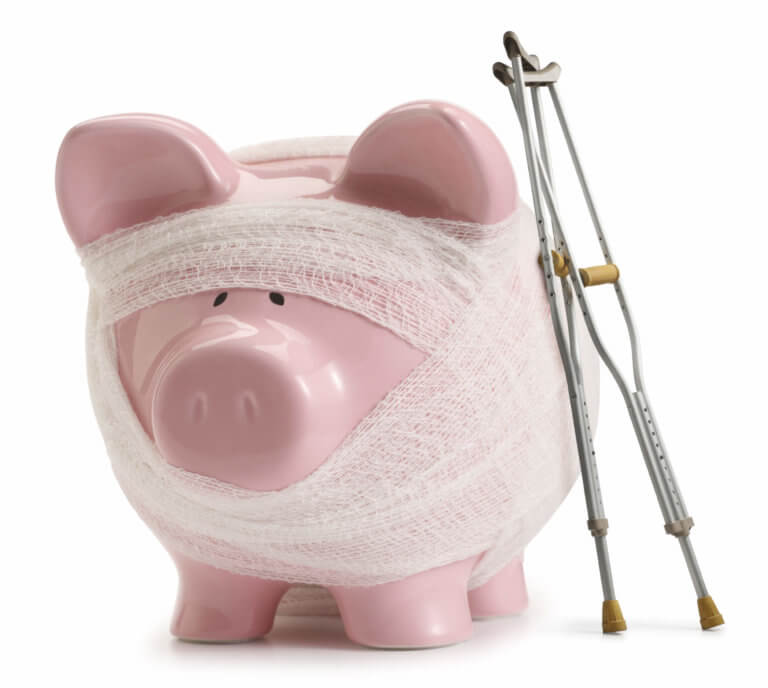 Herman recommends the following steps to anyone who receives a bill:
Review the bill carefully to see what you're being charged for.
Make sure you received all the procedures outlined in the bill.
Check to make sure that the ER was in your network.
Contact the service provider (i.e. Envision) to see if you can work out a repayment plan.
Your goal should be to set up a payment plan that works for your budget, so you can avoid putting those big emergency room bills on credit cards.
The silver lining: Emergency room bills won't affect your credit score
A small silver lining for people who may face ER bills is that they won't affect your credit score. The two biggest names in credit scoring – FICO and VantageScore – both launched new models this year. FICO 10 and VantageScore 4.0 no longer take medical debt collections into account when calculating your score. That means you don't need to worry that an unpaid medical bill will decrease your score, leading to credit rejections.
What's more, the three credit bureaus also updated their reporting guidelines about medical debt in 2017. The bureaus now wait 180 days from when a medical bill first becomes delinquent to include it on your credit report. So, even if you have a bill that goes to collections, it won't appear immediately. This gives you time to follow the steps we provide above to keep the bill out of collections.
Advice for debt management program clients who receive ER bills
"If you're enrolled in a debt management program through Consolidated Credit and you receive one of these emergency room bills, call us," Herman advises. "We want to help you make sure that this new bill doesn't derail your efforts to get out of debt. And we may be able to help you make arrangements to repay it through your program."
Medical bills and other types of collection accounts can be included in a debt management program as long as the company you owe agrees to accept payments through the program. So, if you're already paying off credit cards through the program and you get a bill you can't afford to cover, call the credit counseling team to see if you can include it.
Featured Video:
How Can Credit Counseling Help with Collections?
Consolidated Credit President Gary Herman explains how credit counseling can help with debts that are already in collections. If you have some debts in collections and other debts that are still with the creditors, this could be your best option for debt relief.
Debts in collections absolutely can be included on a debt management program. If it's with the original creditor, even if it's not with the original creditor, in a lot of cases we're able to get the original creditor to accept the payments back again. Any card that's closed and you're still carrying a balance – any payments that you make directly to the creditor will be applied 100% to the balance. The only thing that may vary by account is whether there's still late fees or interest being applied.
Most of the benefits from a debt management program come before accounts get charged off – basically before an account gets closed is when we can have the biggest effect on saving you money and helping you get out of debt sooner. Once an account's closed, it's charged off – the bank has already written it off, but you still owe them the money, it still shows up on your credit report, and you're still obligated to make payments.
If it's sold to a collection agency and now someone else owns it, we can still attempt to help you with them, although it's not a credit card company and it may be a collection agency that we don't have a relationship with, it's included in our service for us to reach out to them and try to work out a payment plan for our clients. The major benefits of the program really come when you're working with the credit card companies because they have an interest in seeing you rehabilitated, educated, and they want you back as a customer.
BONUS QUESTION: Credit counseling agencies, in general, do not help with removing things that are accurate from a credit report. And, in fact, if you did owe the money and you were behind on it, and even if you make an agreement to pay it, the credit card companies are obligated to report – not why – but if something happened."
| | |
| --- | --- |
| Not a client yet? If you need help to get out of unsecured debt from credit cards, medical bills, and payday loans, we can help. Review your options with a certified credit counselor | Free Evaluation |