First Steps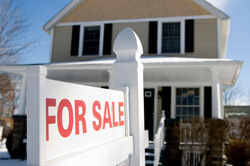 Buying a home is one of the most serious and important financial decisions most consumers make in a lifetime. Your home is your family's haven, as well as being the biggest asset in your portfolio. A good purchase can set you up for financial success, while the wrong mortgage can put your credit and your financial future at risk. It's important to have a thorough understanding of the process to help you make the right choices, especially for first time homebuyers! This helps avoid problems and minimizes stress.
If you're getting ready to purchase a new home and you have questions, our HUD-approved housing counselors can provide the information you need to make informed decisions as you move forward. Call Consolidated Credit at 1-800-435-2261 to speak with a HUD-certified housing counselor for free.
Getting Ready to Buy a Home
If you're thinking of buying a home, you should start by thinking about your situation. Purchasing a home before you are ready can put your financial future at risk. You can seriously damage your credit, face foreclosure and even end up in bankruptcy if you buy more home than you can afford.
Being able to answer the following questions will make the process easier as you start to look for your new home:
Is it the right time for you to buy a home?
How much can you afford to pay for a monthly mortgage payment?
How much space do you need?
What areas of town do you like?
After you answer these questions, you can make a "To Do" list and start doing casual research. Talk to friends and family, drive through neighborhoods, and look in the "Homes" section of the newspaper.